Author Kevin Crossley-Holland and illustrator Chris Riddell transport readers through time to Camelot in Arthur, The Always King.
Translated, adapted, told, and retold, the stories of King Arthur and his Knights of the Round Table have captivated imaginations across time. Now comes an illustrated, retelling sure to enthrall a new generation of readers.
From the tale of Sir Gawain and the Green Knight to the quest for the Holy Grail, stories both familiar and unfamiliar are woven into a vivid tapestry of Arthurian lore that spans from the king's conception to his final battle.
Merlin, Guinevere, Lancelot, and other timeless characters come to life as complex men and women in a story that feels at once historical and fantastical, otherworldly and fully human. —Synopsis provided by Candlewick Studio
Arthur, The Always King is the type of book written for children (ages 10 and up), but grownups will buy for themselves as well. Especially those who have a hankering for Arthurian legend.
The book is a fairly standard picture book size (9.5 x 10.94), but at more than 200 pages, it's considerably longer.
The size works well with Riddell's illustrations, allowing for fully detailed images that really jump off the page. In fact, this is one of the most highly illustrated middle-grade novels I've come across. Each page features color or black-and-white illustrations that take up anywhere from one fourth of the page to an entire two-page spread.
Arthur, The Always King begins with Arthur's childhood; Merlin and the Sword in the Stone; and the Round Table. Next comes the seven trials the knights must complete. This setup creates a series of sections that feel like short stories or interludes. This provides natural breaking points for readers and feel appropriate for this narrative.
Crossley-Holland's prose has a formality to it that may be less accessible to young readers but really sets the tone.
Arthur, The Always King is a good option for those who are already enticed by Arthurian mythology. It's a beautiful book that has a lot to offer.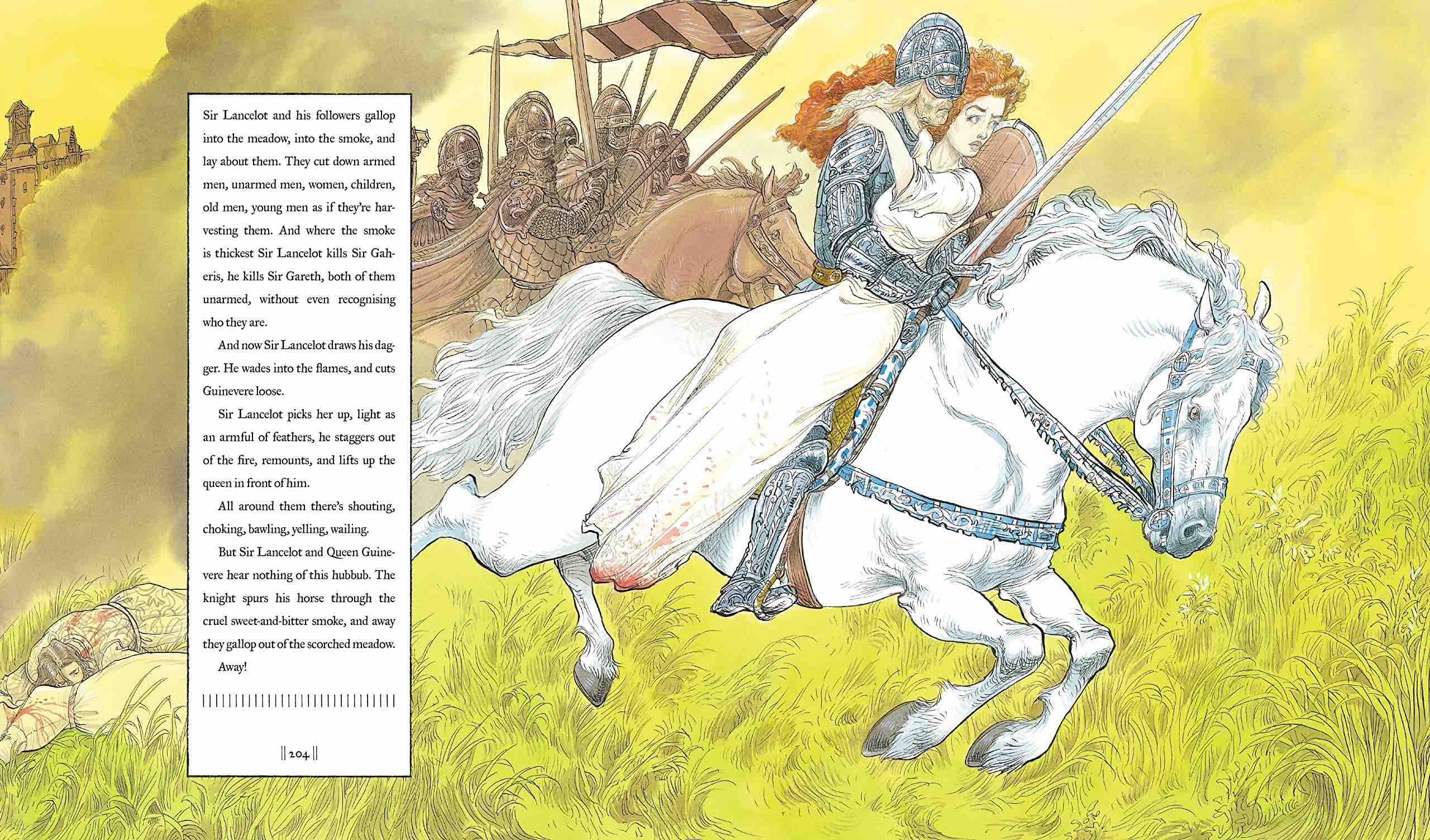 Copyright © 2023 Cracking the Cover. Unless otherwise noted, all books — digital and physical — have been provided by publishers in exchange for honest and unbiased reviews. All thoughts and opinions are those of the reviewer.