THE TOGETHER TREE, by Aisha Saeed and LeUyen Pham, Salaam Reads / Simon & Schuster Books for Young Readers, May 30, 2023, Hardcover, $18.99 (ages 4-8)
The Together Tree, by Aisha Saeed and LeUyen Pham, celebrates small acts of kindness in the face of intolerance.
At his new school, quiet Rumi feels small and unwelcome, and a few kids bully him for his brown skin and bright shoes. He finds refuge beneath the old willow tree by the playground and builds his own world of hope and dreams of belonging.
One day, when Rumi is made a target again, one of his classmates bravely steps in to defend him. It's in that moment of solidarity Rumi's class finally realizes that under the shade of the willow tree, all are welcome, and they create a space they can all play in — together. —Synopsis provided by Salaam Reads / Simon & Schuster Books for Young Readers
Author Aisha Saeed was inspired to write The Together Tree after her kindergartener told her he had become the target of playground bullying. When she stopped by the school the next day, she saw her son sitting by himself under an enormous tree. She also saw other kids who looked concerned but didn't know what to do. She hopes that this book can be a starting point for conversations about kindness and the power of bystanders.
In The Together Tree, Saeed's writing is gentle and honest: "He twirled his twig beneath the shady old willow tree and something began to hurt." Her story is the framework for LeUyen Pham's expressive artwork. Pham's touches of whimsy add a connective layer that brings everything together.
The Together Tree is an excellent read, particularly for kids entering preschool and kindergarten.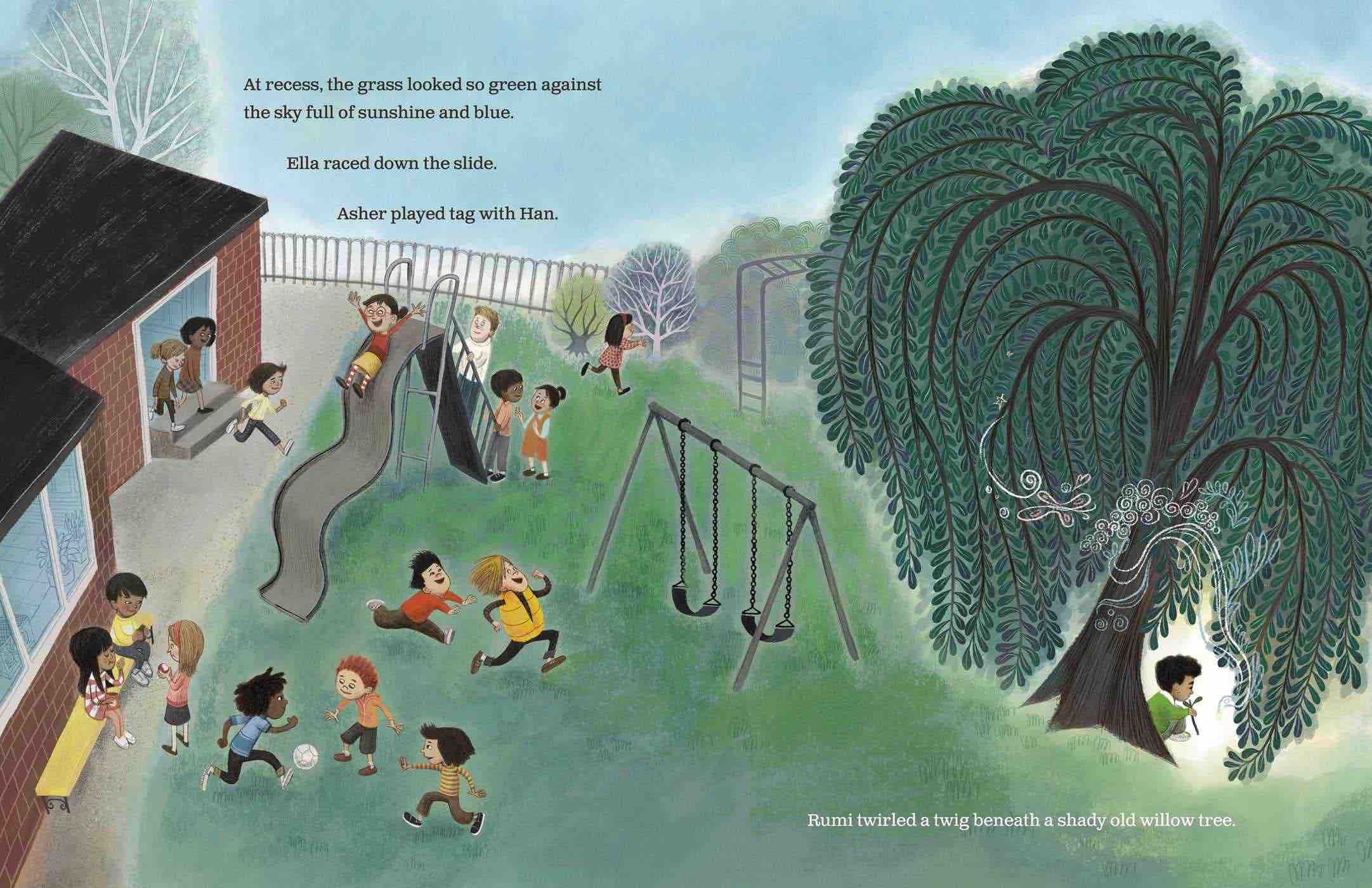 Copyright © 2023 Cracking the Cover. Unless otherwise noted, all books — digital and physical — have been provided by publishers in exchange for honest and unbiased reviews. All thoughts and opinions are those of the reviewer.