HOW TO MAKE A MEMORY, by Elaine Vickers and Ana Aranda, Simon & Schuster/Paula Wiseman Books, May 2, 2023, Hardcover, $18.99 (ages 4-8)
Kids learn how remember important people and experiences in How to Make a Memory, by Elaine Vickers and Ana Aranda.
To remember means to keep something in your mind.
To hold it safe in your memory, like a small, smooth egg in your hand.
How do you make a memory? And how do you remember?
This poignant story takes readers through the bittersweet celebration of the last day of school, the pause before blowing out birthday candles, the magical closeness of gathering around a campfire: those tiny moments that enrich life. —Synopsis provided by Simon & Schuster/Paula Wiseman Books
How to Make a Memory is a thoughtful look at the many ways we retain memories. A picture, a story, a few notes of a song, a simple breath — they all keep you moving forward.
Vickers' text is encouraging while still acknowledging sadness. Her prose is comfortable and fun to read aloud. Aranda's illustrations are vibrant and expressive. And her use of color further enhances the story.
How to Make a Memory is one of those books that has multiple applications. It's great as a bedtime story, summer read or perhaps in the case of losing a loved one or pet.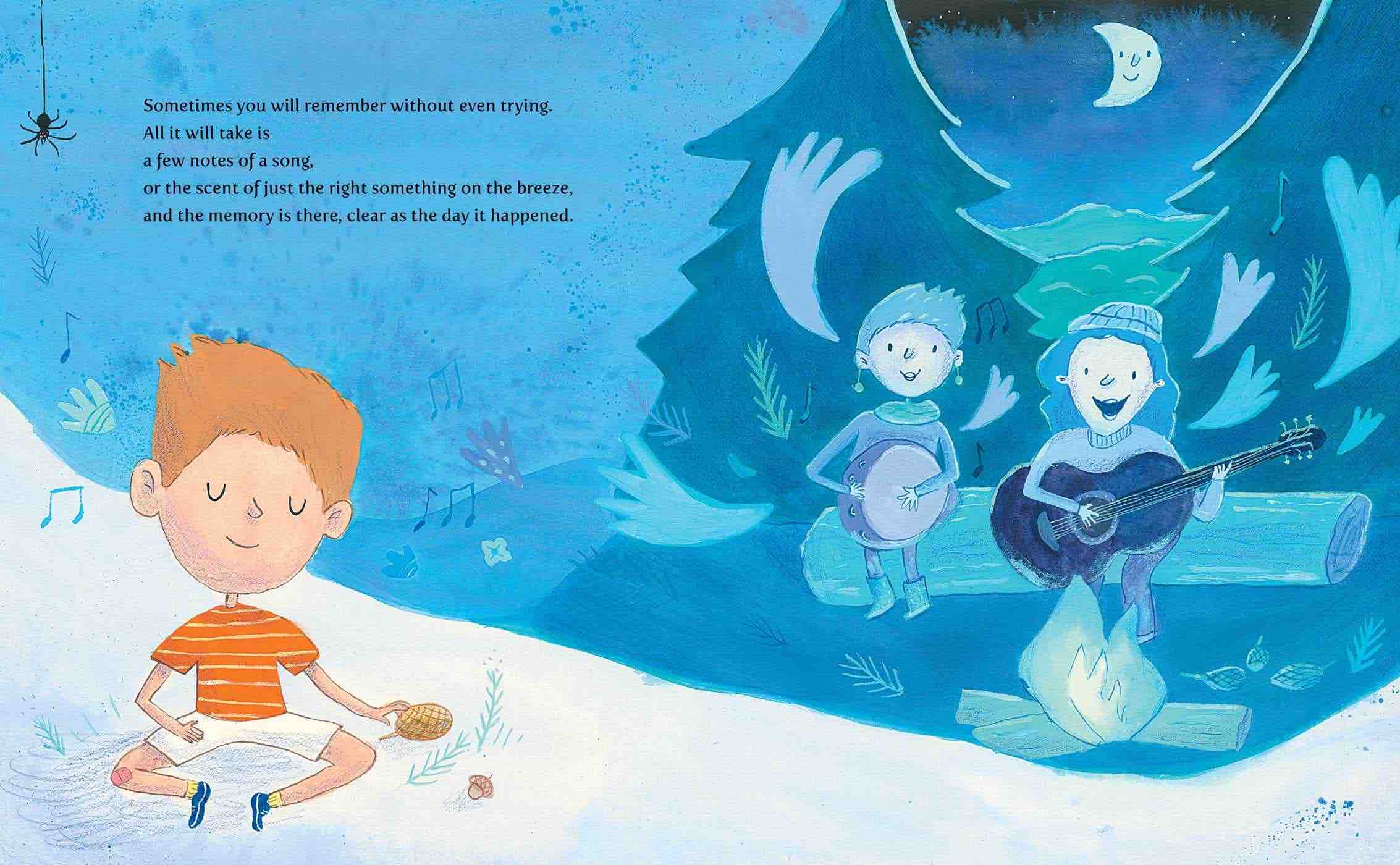 Copyright © 2023 Cracking the Cover. Unless otherwise noted, all books — digital and physical — have been provided by publishers in exchange for honest and unbiased reviews. All thoughts and opinions are those of the reviewer.