PENNY DRAWS A BEST FRIEND, by Sara Shepard, G.P. Putnam's Sons Books for Young Readers, May 16, 2023, Hardcover, $14.99 (ages 8-12)
A girl works to manage her feelings and maintain friendships in Penny Draws a Best Friend, by Sara Shepard.
Why does the cubby room always smell like farts? Who etched the words "I Am Bug Man" inside my desk? Why is Mom suddenly acting like she has a secret?
Nobody said starting fifth grade would be easy, and Penny Lowry's anxiety means a million questions are always spinning through her thoughts. Luckily she's got a lot to look forward to, like her favorite after-school activity, Art Club, and seeing her best friend Violet again after spending the whole summer apart.
The thing is, Violet has been acting weird ever since she got back. She never wants to hang out anymore, says Art Club is for babies, and spends all her time with Riley, the meanest girl in school. Did Penny do something wrong? And if she did, can she undo it?
In this introduction to a kid still figuring out how to manage her anxiety, the author of the No. 1 bestselling Pretty Little Liars series gets to the heart of how to let go of the friends who aren't right for you . . . and how to make room for the ones who are. —Synopsis provided by G.P. Putnam's Sons Books for Young Readers
There are a lot of middle-grade books that focus on how friendships change as kids grow older. So many, in fact, that that's been the subject of the last three middle-grade novels I've read. What sets apart Penny Draws a Best Friend is the way in which this setup is presented.
The book is essentially Penny's feelings journal that she addresses to her dog, Cosmo, instead of Dear Diary. Everything about this makes sense. Penny's tone, her illustrations, her ability to speak her mind, which wouldn't happen if she wasn't writing in a safe space.
Author Sara Shepard drew from some of her own experiences as a tween for Penny Draws a Best Friend, including doodling and writing her worries down in a journal. Because of that, there's an added layer of authenticity. Penny's voice rings true and interactions feel realistic.
Shepard's writing is light and comfortable and her illustrations are full of humor. This is a good one heading into summer.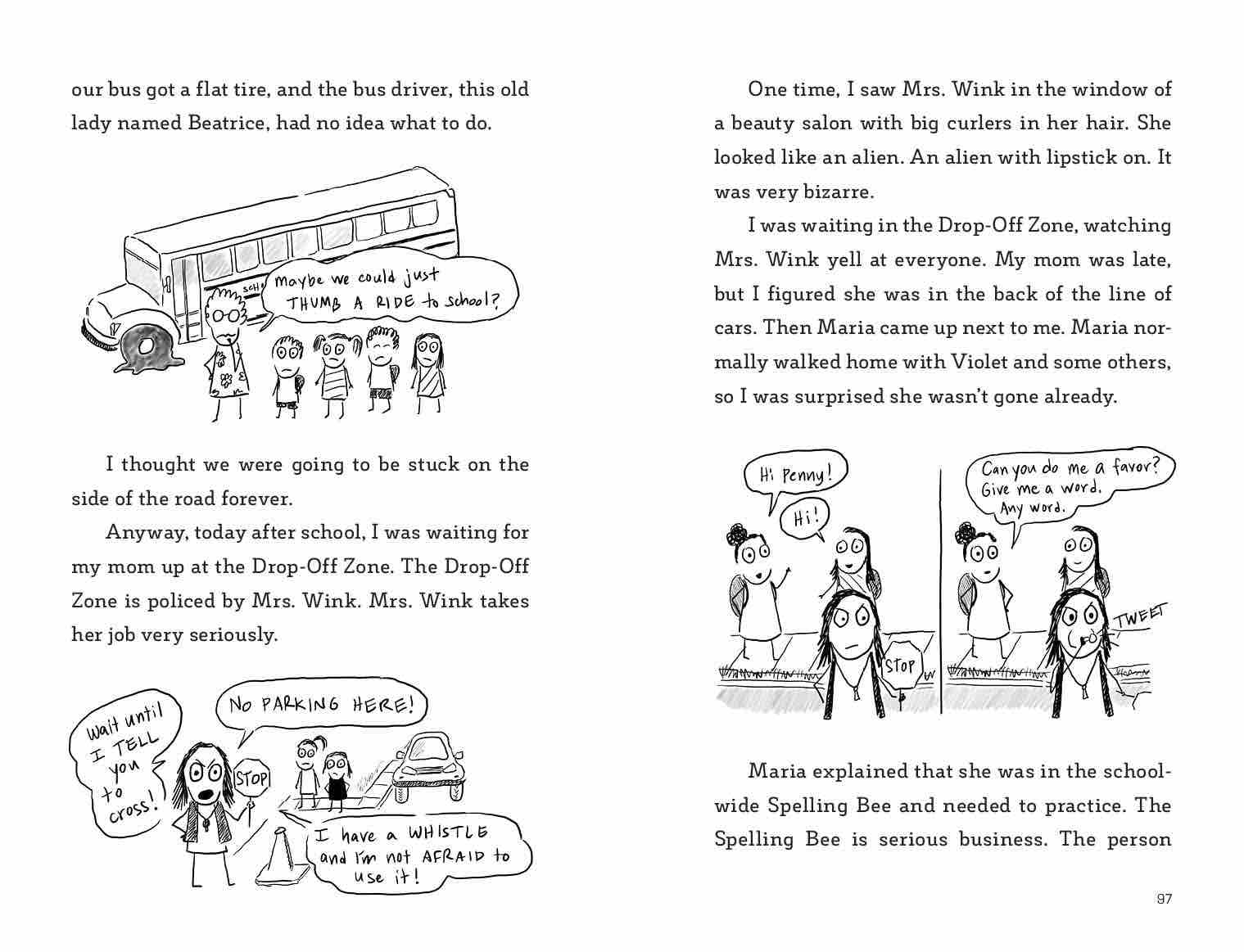 Copyright © 2023 Cracking the Cover. Unless otherwise noted, all books — digital and physical — have been provided by publishers in exchange for honest and unbiased reviews. All thoughts and opinions are those of the reviewer.