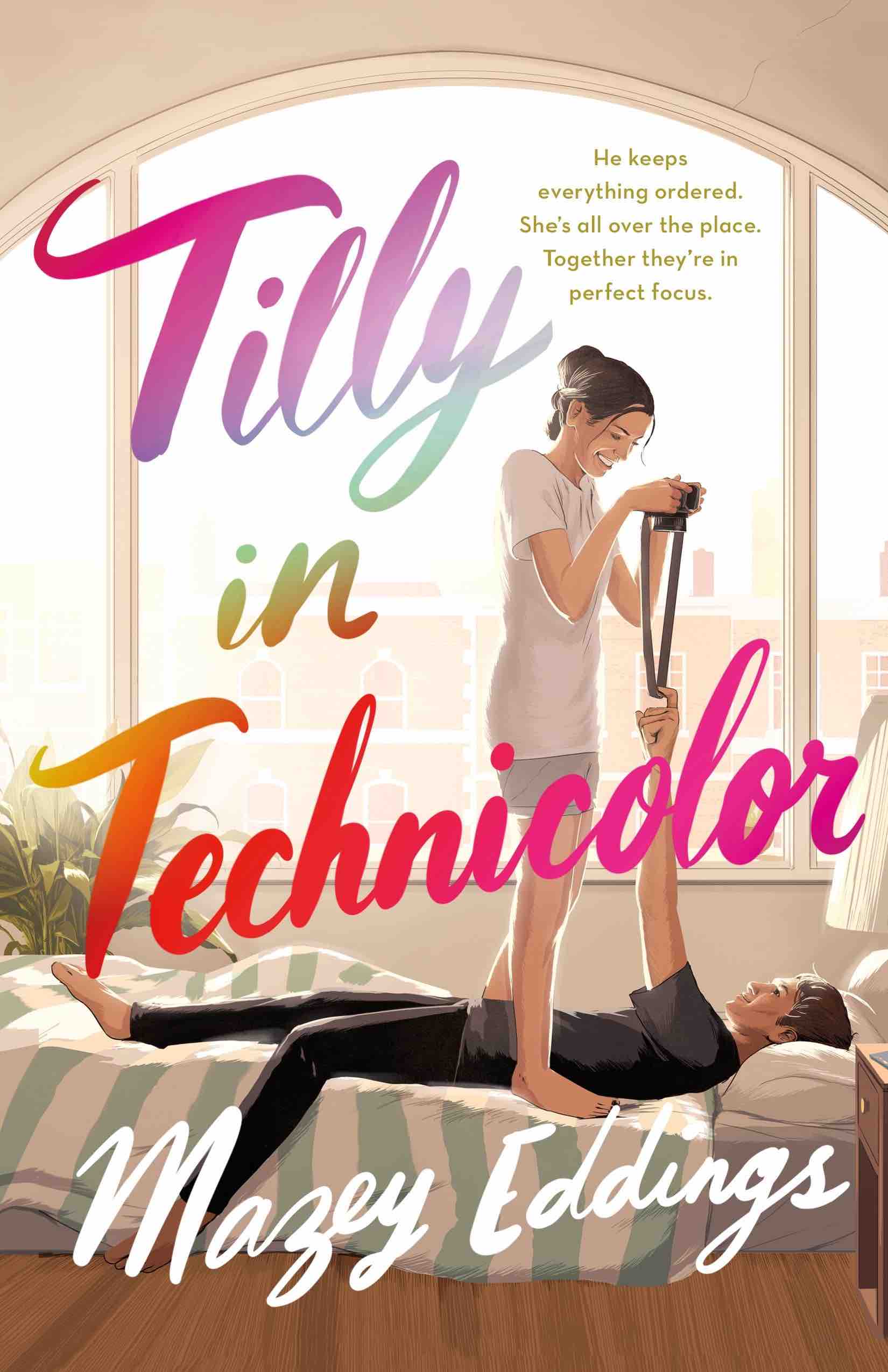 TILLY IN TECHNICOLOR, by Mazey Eddings, Wednesday Books, Aug. 15, 2023, Hardcover, $18.99 (young adult, ages 14 and up)
Two neurodivergent young adults form a connection while working as summer interns in Tilly in Technicolor, by Mazey Eddings.
Tilly Twomley is desperate for change. White-knuckling her way through high school with flawed executive functioning has left her burnt out and ready to start fresh. Working as an intern for her perfect older sister's start up isn't exactly how Tilly wants to spend her summer, but the required travel around Europe promises a much-needed change of scenery as she plans for her future. The problem is, Tilly has no idea what she wants.
Oliver Clark knows exactly what he wants. His autism has often made it hard for him to form relationships with others, but his love of color theory and design allows him to feel deeply connected to the world around him. Plus, he has everything he needs: a best friend that gets him, placement into a prestigious design program, and a summer internship to build his resume. Everything is going as planned. That is, of course, until he suffers through the most disastrous international flight of his life, all turmoil stemming from lively and exasperating Tilly. Oliver is forced to spend the summer with a girl that couldn't be more his opposite―feeling things for her he can't quite name―and starts to wonder if maybe he doesn't have everything figured out after all.
As the duo's neurodiverse connection grows, they learn that some of the best parts of life can't be planned, and are forced to figure out what that means as their disastrously wonderful summer comes to an end. —Synopsis provided by Wednesday Books
Tilly in Technicolor is a beautiful read. It's told through the alternating viewpoints of Till and Oliver, and each of them is delightful in their own way.
Tilly sees the world in words. Sometimes she's practically bursting with them — speaking "too loud" or "too much" — but when she writes them down, magic happens. She's able to make sense of things, or at least work through them. And she helps others understand how she sees and lives in a world that doesn't make being neurodiverse easy.
Oliver sees the world through color. It's how he describes people and things. Combined with his love of order, color gives him comfort.
When Tilly and Oliver's worlds collide, magic happens. They understand but don't understand each other, and make mistakes in only a way that they can.
As new adults, Tilly and Oliver are still working out who they want to be and how they want to achieve that. As their relationship develops, they think, talk about and eventually engage in an intimate physical relationship. It evolves in a healthy and beautiful way, and serves as a good example of supporting the other person in a relationship. It's all presented through the lens of humor, friendship and deep affection.
In Tilly in Technicolor, author Mazey Eddings has created a cinematic love story that comes to life from the very first page. Her prose and way of looking at things is simply lovely. Even in the moments of frustration and despair, Eddings brings a lightness that truly makes this book a joy to read.
Copyright © 2023 Cracking the Cover. Unless otherwise noted, all books — digital and physical — have been provided by publishers in exchange for honest and unbiased reviews. All thoughts and opinions are those of the reviewer.