Explore our planet's water ecosystems in Our Underwater World: A First Dive Into Oceans, Lakes, and Rivers, by Sue Lowell Gallion and Lisk Feng.
The youngest readers are invited to explore and experience our blue planet's amazing underwater ecosystems through rhyming verse and lush illustrations: from freshwater ponds to the deepest depths of the ocean, streams, and rivers, to coral reefs and polar waters. Secondary text offers more detailed, curriculum-focused facts and encourages readers to learn about different plants and animals found in various watery habitats across the globe. —Synopsis provided by Phaidon Press
The draw of Our Underwater World is undeniably the book's innovative shape. It opens up to create a freestanding globe, which makes it almost a play object in addition to its being a book. Made of heavy board, it can withstand lots of use.
There are two reading parts to Our Underwater World that make it suited for both younger (ages 2-5) and older (5-8) readers. The first part features rhythmic text that echoes waves crashing ashore. Shorter sentences covering broad subjects take place here. The second part is printed in much smaller font and goes into a lot more detail.
Younger readers will love the book's unique design and intricate images of fish, dolphins, whales, frogs, crabs and more. As readers get older, they will enjoy the concepts and learning about the blue connection.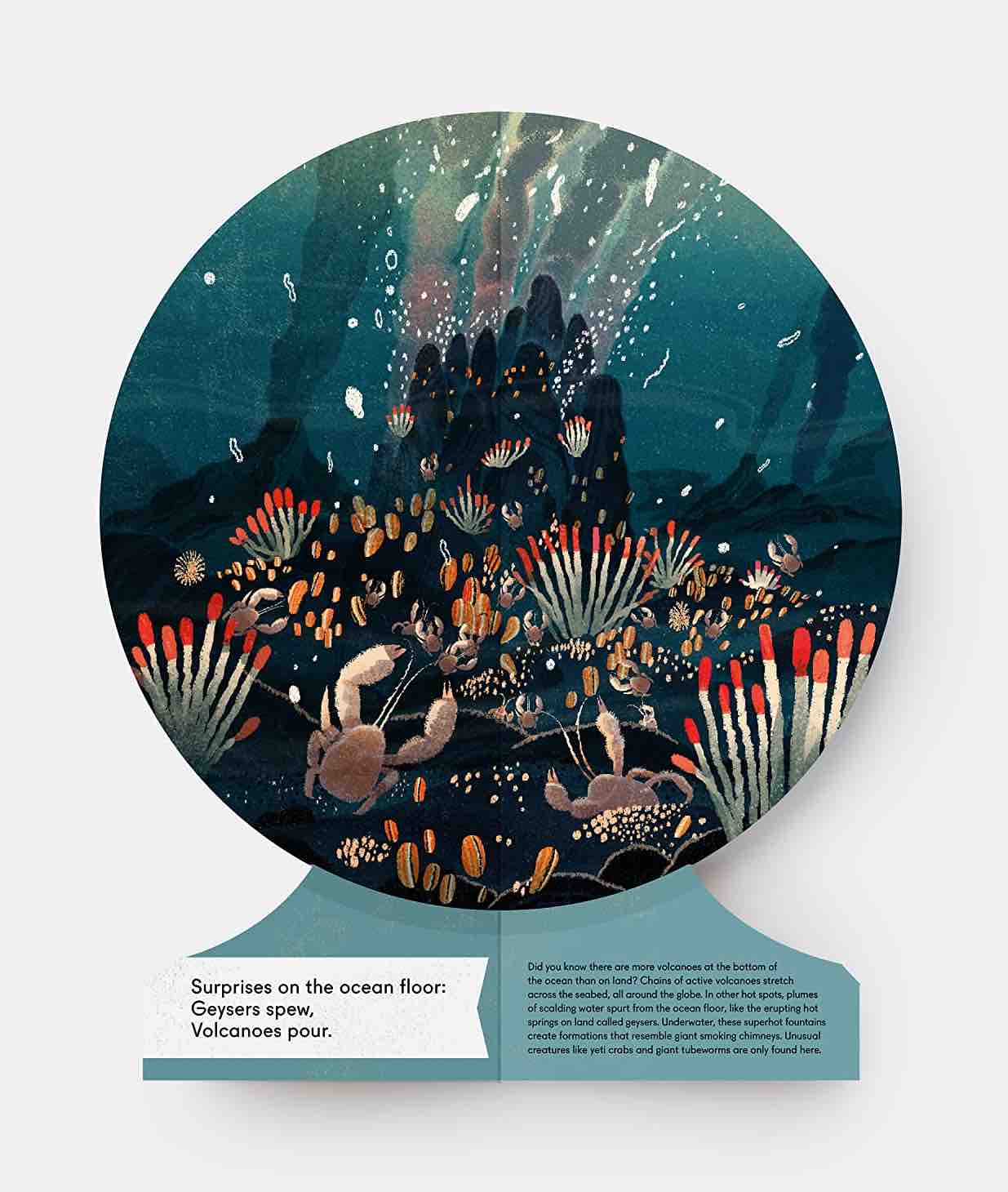 Copyright © 2023 Cracking the Cover. Unless otherwise noted, all books — digital and physical — have been provided by publishers in exchange for honest and unbiased reviews. All thoughts and opinions are those of the reviewer.