THE STORY OF A BOOK, by Joy McCullough and Devon Holzwarth, Atheneum Books for Young Readers, Aug. 29, 2023, Hardcover, $18.99 (ages 4-8)
A joyful picture book following the lifespan of a book as it comes across different readers — and creates a kind of magic along the way.
A new book is
fresh ink on crisp pages
never opened
the words inside
just waiting to be read.
An incredible journey begins for every person who turns the pages. Together, book and reader make a special kind of magic — a magic that's even sweeter when you share it! —Synopsis provided by Atheneum Books for Young Readers
If you love reading, then you'll love The Story of a Book. It perfectly captures the magic that happens when the right reader meets the right book.
Not only does author Joy McCullough acknowledge that not all books are the same to all people but that there is power when you choose the book yourself. She recognizes that the magic can be hard to understand and that accidents happen. And she does it with gentle, sparse text that is a delight to read aloud.
Illustrator Devon Holzwarth takes McCullough's words and runs with them. His artwork is full of color, movement and imagination.
The Story of a Book is a lovely read that would make a good entry point for new bookworms who are just starting out on their own reading journeys.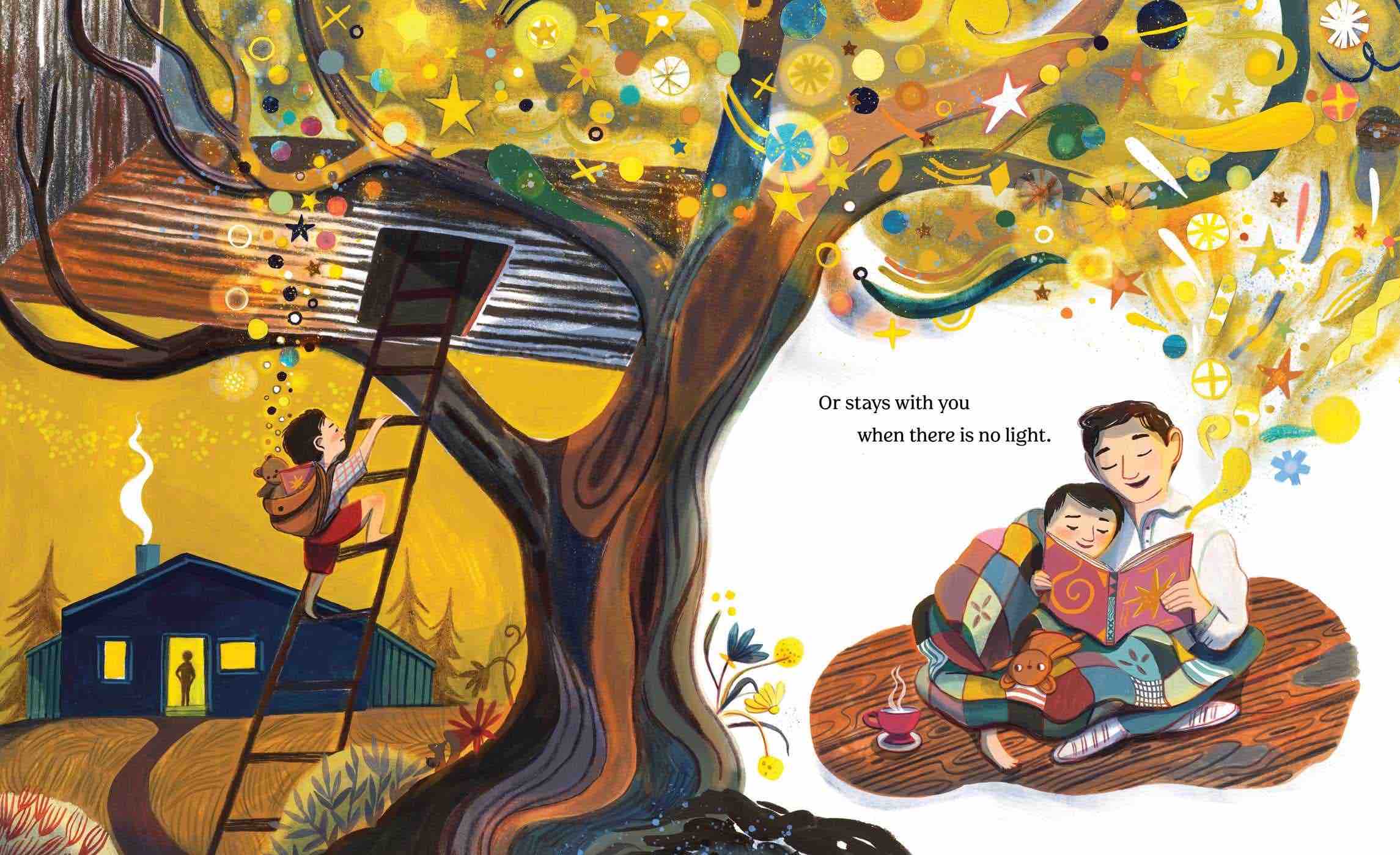 Copyright © 2023 Cracking the Cover. Unless otherwise noted, all books — digital and physical — have been provided by publishers in exchange for honest and unbiased reviews. All thoughts and opinions are those of the reviewer.