THERE WAS A PARTY FOR LANGSTON, by Jason Reynolds, Jerome Pumphrey, Jarrett Pumphrey, Atheneum/Caitlyn Dlouhy Books, Oct. 3, 2023, Hardcover, $18.99 (ages 4-8)
Jason Reynolds pays homage to the Word King Langston Hughes in his debut picture book, There Was a Party for Langston.
Back in the day, there was a heckuva party, a jam, for a word-making man. The King of Letters. Langston Hughes. His ABCs became drums, bumping jumping thumping like a heart the size of the whole country. They sent some people yelling and others, his word-children, to write their own glory.
Maya Angelou, Amiri Baraka, and more came be-bopping to recite poems at their hero's feet at that heckuva party at the Schomberg Library, dancing boom da boom, stepping and stomping, all in praise and love for Langston, world-mending word man. Oh, yeah, there was hoopla in Harlem, for its Renaissance man. A party for Langston. —Synopsis provided by Atheneum/Caitlyn Dlouhy Books
There Was a Party for Langston is a celebration of words. Words that have the power to make people dance. In particular, the words of Langston Hughes. Langston was a poet, novelist, fiction writer, and playwright whose words have inspired millions.
It turns out that poems can "make you nod your head and tap your feet. Do a little shimmy," Reynolds writes in his author's note. He hopes that There Was a Party for Langston will do that for readers.
And he does accomplish that.
Reynolds' words and phrasing have a lovely rhythm to them. They call to be read aloud and savored:
"Langston was the best word maker around.
Could make the word MOTHER feel
like real warm arms wrapped around you,
giving a snug hug.
Could make the word AMERICA look
like two friends making pinky promises,
to be cool,
to be true."
Accompanying art by Jerome Pumphrey and Jarrett Pumphrey helps set the tone. Bright colors, graphic text and stylized illustrations bring a smile to the face.
This book exudes joy.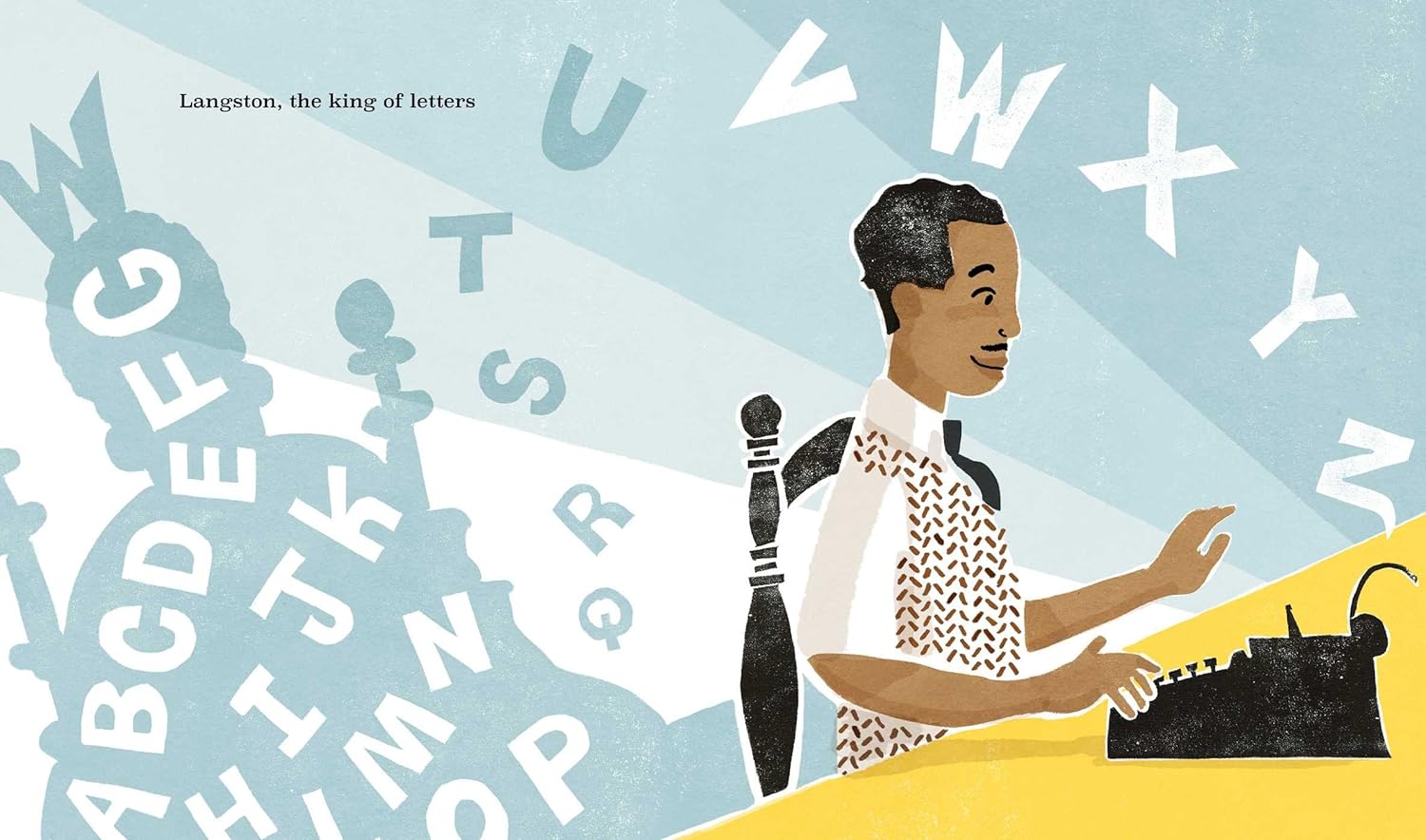 Copyright © 2023 Cracking the Cover. Unless otherwise noted, all books — digital and physical — have been provided by publishers in exchange for honest and unbiased reviews. All thoughts and opinions are those of the reviewer.