'Tis the season for pumpkins and leaves. Celebrate the fall and Halloween season with these not-so-spooky board books for little readers ages 1-5. All synopses are provided by the publishers.
THE WHEELS ON THE COSTUME, by Cindy Jin and Lauren Lowen, Little Simon, July 18, 2023, Board Book, $7.99 (ages 1-5)
Get ready to go trick-or-treating on Halloween night with this wheelchair-themed novelty board book with moving wheels that showcases creative costumes to the tune of "The Wheels on the Bus!"
Little ones will love seeing how a wheelchair can transform into an awesome racecar, a mighty bulldozer, a lovely princess carriage, and more! This festive book celebrates disability and inclusivity in a fresh, fun way and proves that kids of all abilities have the magic to transform into whatever they want to be on Halloween night.
---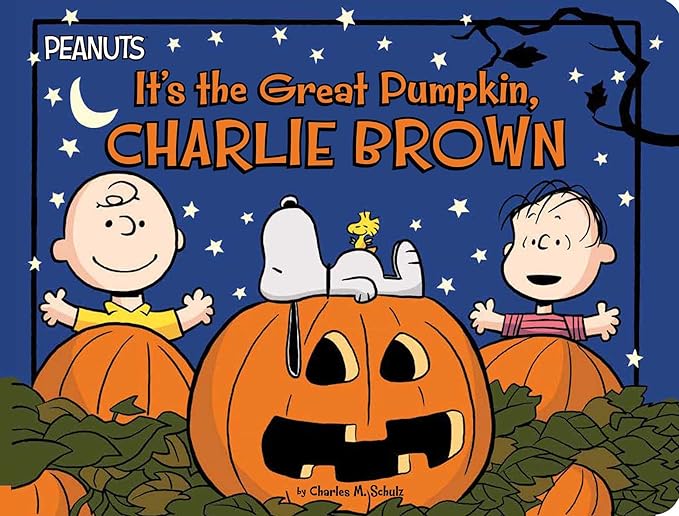 IT'S THE GREAT PUMPKIN, CHARLIE BROWN (Peanuts), by Kara McMahon, Charles M. Schulz, Scott Jeralds, July 18, 2023, Board Book, $14.99 (ages 1-5) 
A spooky season classic gets new life in this lap board book edition of the Peanuts gang's whimsical Halloween adventures!
It's Halloween night, and the Peanuts gang is busy dressing up in costumes, trick-or-treating, and bobbing for apples. Meanwhile, Linus waits for the Great Pumpkin to rise from the pumpkin patch and bring toys to all the children of the world. Could this be the year it finally appears?

---
It's the ultimate seasonal showdown between autumnal characters Apple and Pumpkin in this festive fall board book!
Apple and Pumpkin make their case for being the most beloved fall characters. Are pumpkin spice drinks superior to warm apple cider? Do kids prefer pumpkin patches or apple orchards? Time to decide which household favorite will reign supreme!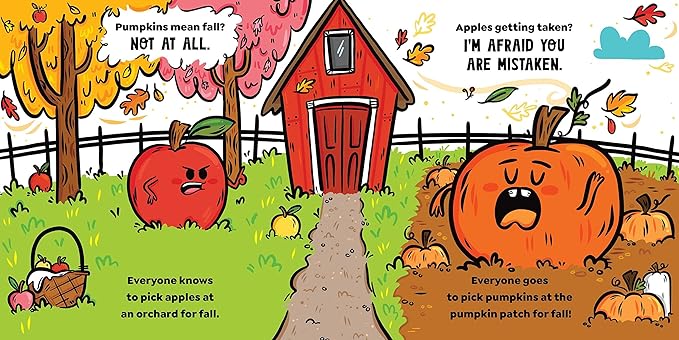 ---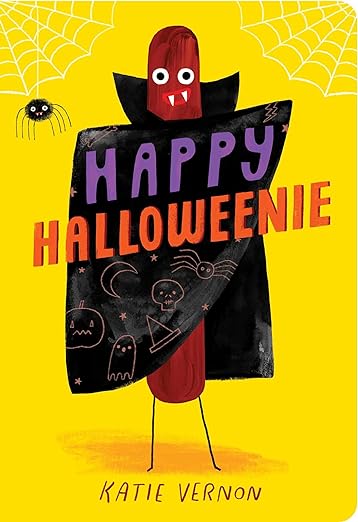 HAPPY HALLOWEENIE, by Katie Vernon,  Little Simon, July 18, 2023, Board Book, $7.99 (ages 1-5)
A loveable hot dog named Weenie gets dressed up for Halloween in this fun and festive board book that will have little ones laughing out loud.
"Weenie loves Halloween,
but try as they might,
just can't decide
what to be on this night."
What will Weenie choose to be? Should they be cute or scary? Hairless or hairy? On a night like Halloween, the choices are endless!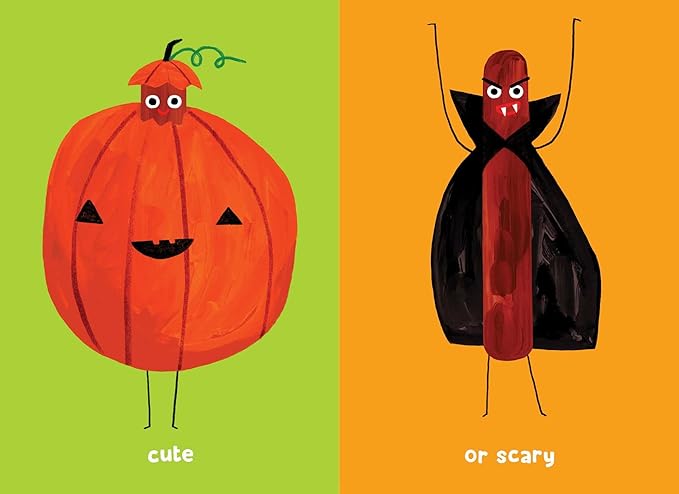 ---
In this holiday favorite, it's time for Halloween in a board book that's all treat and no tricks from the one and only Sandra Boynton.
Strange things are happening. One chicken saw a pumpkin with flickering eyes, another spied a mouse of enormous size. They all saw a wizard and a witch, and a spooky robot, too. "WHAT'S GOING ON HERE? WHAT DOES IT MEAN? Relax, silly chickens! It's HALLOWEEN!"
"There's a big round moon
in a dark, dark sky.
The chickens are nervous.
Do you know why?"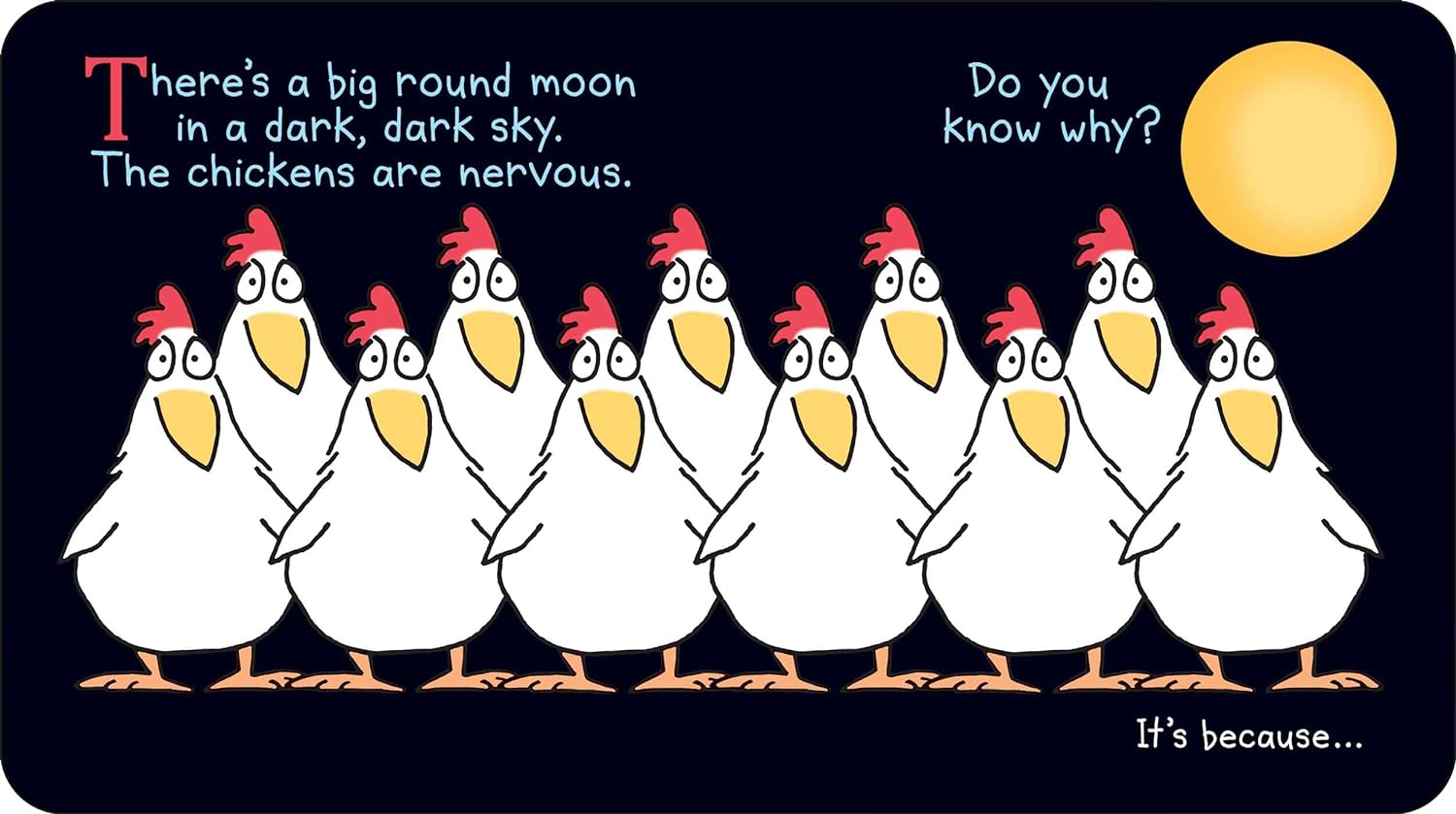 Copyright © 2023 Cracking the Cover. Unless otherwise noted, all books — digital and physical — have been provided by publishers in exchange for honest and unbiased reviews. All thoughts and opinions are those of the reviewer.