THANK YOU, DAY! by Charlie Hopper and Penelope Dullaghan, Harry N. Abrams, Sept. 5, 2023, Hardcover, $18.99 (ages 3-7)
The natural world gets a high five in Thank You, Day! a love letter to the natural world by Charlie Hopper and Penelope Dullaghan.
Let's hear it for the day, you all! With heartfelt feeling and joy, a kid gives kudos and kisses, hugs and high fives, shout-outs and simple thanks to everyday wonders in this sweet ode to slowing down, being present, and paying attention to the world around us. —Synopsis provided by Harry N. Abrams
Thank You, Day! is an ode to our Earth. Each rhythmic line pays tribute to the natural world in a joyful, bouncy way. Author Charlie Hopper's text is fun to read aloud. And Penelope Dullaghan's bright and colorful illustrations exude happiness.
Thank You, Day! helps children recognize that gratitude extends beyond people and gifts.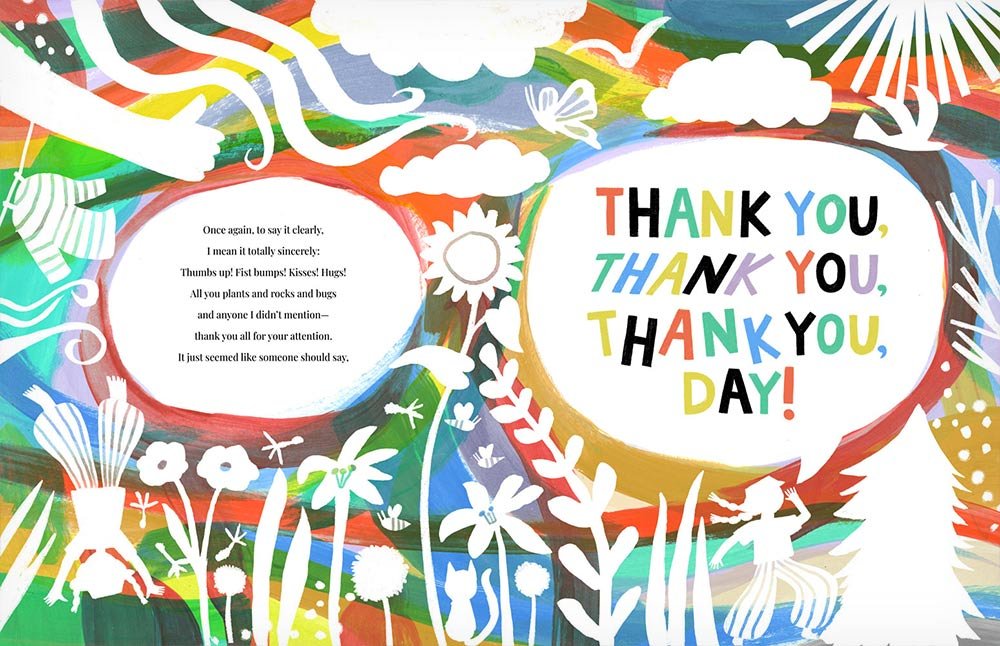 Copyright © 2023 Cracking the Cover. Unless otherwise noted, all books — digital and physical — have been provided by publishers in exchange for honest and unbiased reviews. All thoughts and opinions are those of the reviewer.