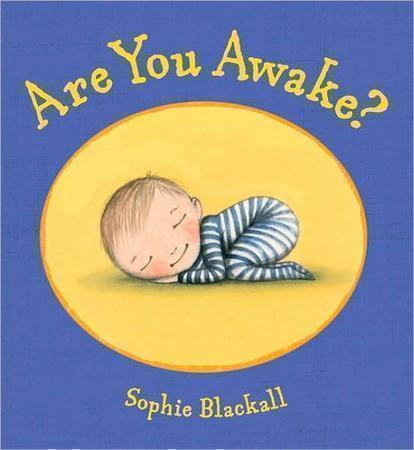 "ARE YOU AWAKE?" by Sophie Blackall, Henry Holt and Co., May 24, 2011, $12.99 (ages 4-8)
"Mom. Mom. Mommy. Momarino. Mommy. Mom. Mom. Mom. Mom. Mom."
"What?"
"Love you."
This familiar conversation similarly plays out in Sophie Blackall's "Are You Awake?"
Edward can't sleep. And like most kids that can't sleep, he's got lots of questions he wants answered, even if that means waking up Mom. What follows is a series of often-humorous questions that most parents can identify with.
"Are You Awake?" should be part of Kids 101. I showed it to my husband and his eyes got very big. "That's not really the way it is? Is it?" he asked. "No not at all," I said with a grin. "When we have kids, all the questions will be for Dad."
Beautiful illustrations add to the humor and tenderness of this book's exchange. In "Are You Awake?" parents and children alike will find what is likely to become a bedtime favorite.
© 2011 – 2017, Cracking the Cover. All rights reserved. Unless otherwise noted, all books — digital and physical — have been provided for free by publishers in exchange for honest and unbiased reviews. All thoughts and opinions are those of the reviewer.