Deborah Hopkinson adapts one of Eleanor Roosevelt's most important works in Small Places Close to Home: A Child's Declaration of Rights: Inspired by the Universal Declaration of Human Rights.
In backyards and city parks, in school and at home—wherever and however we move through this world, we have certain inalienable rights—and it's up to each one of us to ensure those rights for others, too.
The Universal Declaration of Human Rights, drafted by Eleanor Roosevelt and signed on December 10, 1948, marked the first time that countries agreed on a comprehensive statement of inalienable human rights. This adaptation for children reminds us that universal rights begin in small places, close to home.
We all deserve to live free,
to feel safe,
to belong,
to learn,
to dream.
—Synopsis provided by Balzer + Bray
Small Places Close to Home belongs in every home and classroom. If we all followed the words in this beautifully written and illustrated book, the world would be an infinitely better place to live. Hopkinson's poetic prose is clear and comforting. Illustrator Kate Gardiner's lovely images has an elegant folk art feel.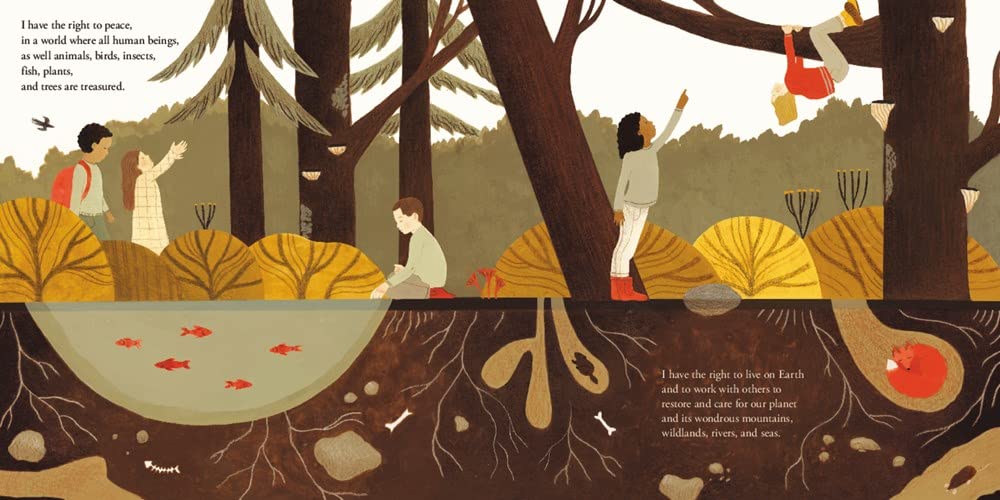 Copyright © 2023 Cracking the Cover. Unless otherwise noted, all books — digital and physical — have been provided by publishers in exchange for honest and unbiased reviews. All thoughts and opinions are those of the reviewer.