ATANA AND THE FIREBIRD, by Vivian Zhou, HarperAlley, Nov. 7, 2023, Hardcover, $24.99, Paperback, $15.99 (ages 8-12)
A mermaid, firebird and a witch become entangled with the powerful Witch Queen, who may hold the key to the past in Atana and the Firebird, by Vivian Zhou.
Atana's island may be quiet and peaceful, but mostly, it's lonely. With the outside world full of magic hunters who would stop at nothing to capture a mermaid like her, Atana has never been brave enough to swim far from her island's shores and seek the answers to her mysterious past—until a firebird named Ren unexpectedly crashes into her life.
Ren's arrival does not go unnoticed, as it has been hundreds of years since a firebird last landed on Earth. Determined to both protect Ren and finally chase the answers she's longed for, Atana embarks on an adventure that takes her and the firebird to strange new islands and entangles them with the powerful yet secretive Witch Queen.
Generous though the Witch Queen's offer of protection may be, an invitation to the Blue Palace can't come without a price. And while the Palace's splendid halls and library might hold the key to Atana's past, will she be willing to pay the cost when it risks her chance of a bright new future? —Synopsis provided by HarperAlley
Atana and the Firebird is a magical story unlike any graphic novels I've previously read.
Atana and Ren have this wonderful innocence and joy to them. Even when they face danger, there's a lightness to them that is wonderful.
Author Vivian Zhou's worldbuilding is spot on, and their artwork truly transports you to a different place. Most importantly, Zhou's ability to convey the entire story through text and words cohesively is to be admired.
Atana and the Firebird is the first book in a planned duology. It's a fast and enchanting read.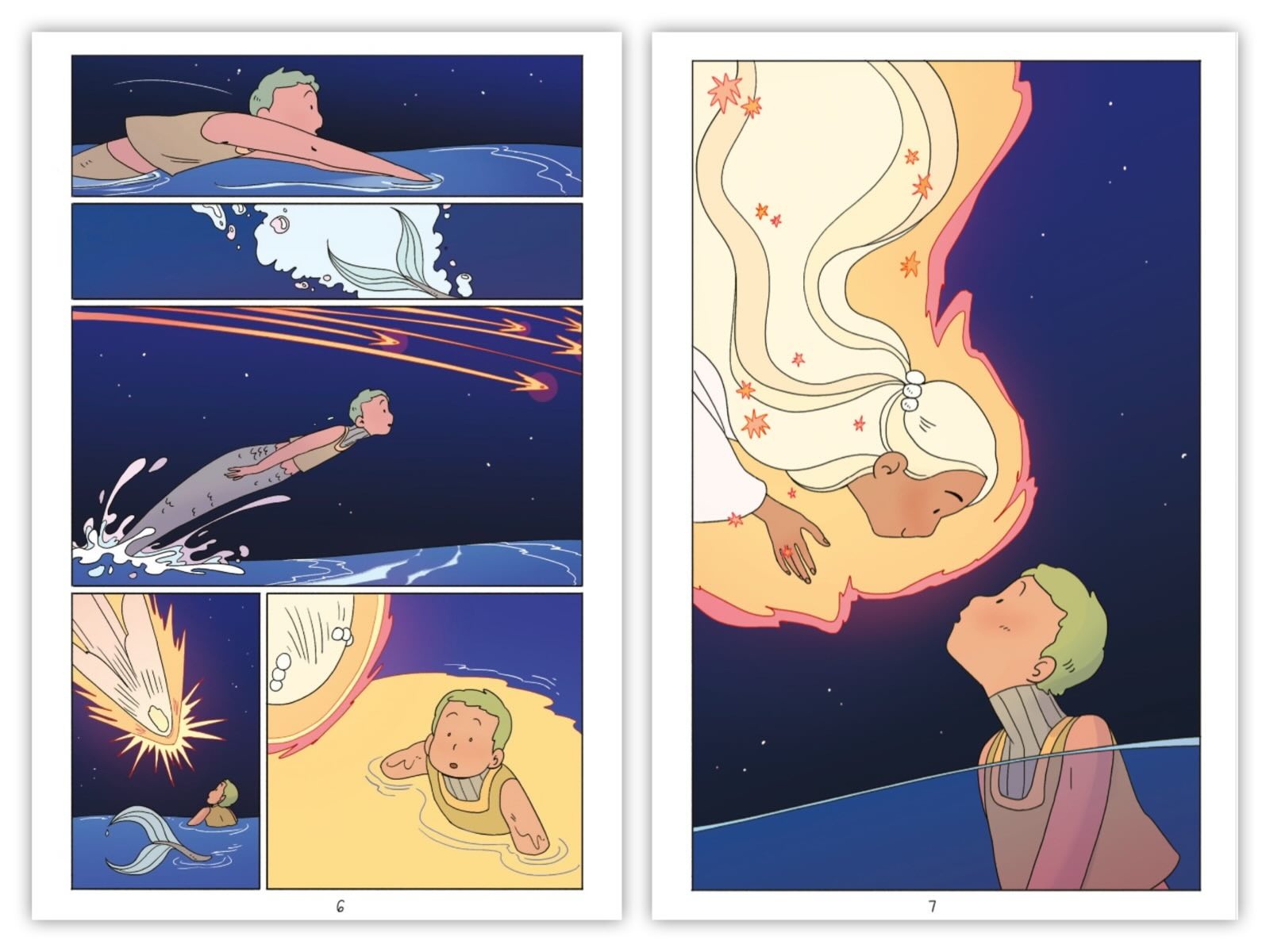 Copyright © 2023 Cracking the Cover. Unless otherwise noted, all books — digital and physical — have been provided by publishers in exchange for honest and unbiased reviews. All thoughts and opinions are those of the reviewer.