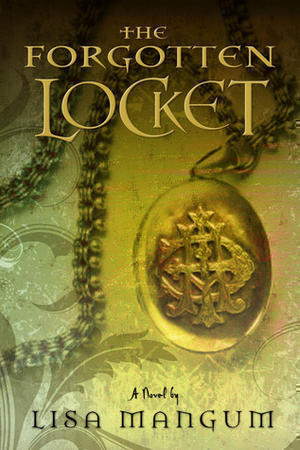 "THE FORGOTTEN LOCKET," by Lisa Mangum, Shadow Mountain, June 2011, $18.99 (young adult)
If you haven't read the Hourglass Door Trilogy, then you should. This engaging series is a mix of romance and time travel that is unlike anything else you've read.
In "Hourglass Door" we meet Abby, a typical high school senior. Her life takes an unexpected turn when a mysterious foreign exchange student named Dante moves to town. The two are drawn to each other and spend more time together than apart. But there's something different about Dante, something Abby can't quite figure out. And before she know is, she's in the middle of a mystery reaching back to 16th-century Florence.
Dante has the unusual ability to bend time, and in "The Golden Spiral" he disappears through the hourglass door, hunting down three former friends, who seek to twist time to their own advantage.
Abby is left behind and almost immediately after Dante goes through the door, things start to change in her life. Something terrible must have happened to Dante, because events are changing and people are disappearing.
Abby has only one option — build a new door through time to save Dante and her own past, present and future.
In the third and final book of this series, "The Forgotten Locket," Abby steps through the door and into uncertainty. Time is fractured and only Abby can close the circle and restore order. But that means leaving Dante wounded and possibly blind on banks of the river of time. Abby must find the courage to move forward if she's ever going to save the past.
"The Forgotten Locket" is the perfect ending to a great series. Author Lisa Mangum avoids falling into the pitfall of following someone else's success, and in the process, she found success herself. With each book her pacing gets better and her prose more sophisticated.
For a more cohesive story, it's best if readers read or reread the first two books in this trilogy before picking up "The Forgotten Locket," although fans of the series will find themselves quickly swept away even without a refresher.
At the heart of "The Forgotten Locket," and the other books as well, is a story of romance. But it's more than just a love story. Layered in are also themes of redemption and forgiveness, which add meat and authenticity to this time-traveling tale.
While the suggested reading level for the Hourglass Door Trilogy is young adult, more advanced middle readers will also enjoy this series. And Lisa's sophisticated writing style will appeal to those past the young adult stage, too, making it a perfect read for the whole family.