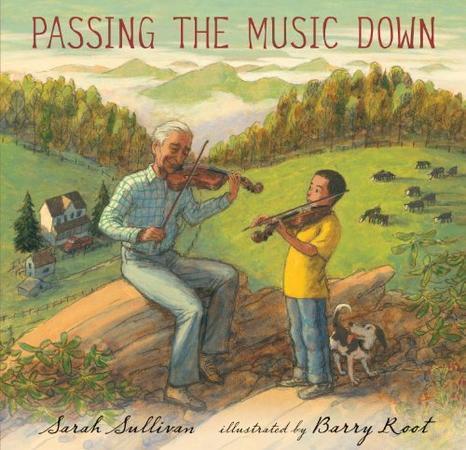 "PASSING THE MUSIC DOWN," by Sarah Sullivan, Illustrated by Barry Root, Candlewick, May 10, 2011, $16.99 (ages 4-8)
Music has been passed down from generation to generation for as long as anyone can remember. And that tradition of sharing music is celebrated in "Passing the Music Down," which was inspired by the lives of renowned fiddlers Melvin Wine and Jake Krack.
It's fall, and a young boy and his family travel to the hills of Appalachia to hear the music of an old-time fiddler. Once there, the two play together and a friendship begins. Under the man's tutelage, the young boy's talent flourishes. From playing on the front porch to performing at folk festivals, the two carry on the tradition of passing the music down.
Lyrical, free-flowing text is accompanied by elegant illustrations in this inspiring picture book. An author's note at the end further telling the musicians' story and a list of resources is an added bonus.
© 2011 – 2017, Cracking the Cover. All rights reserved.