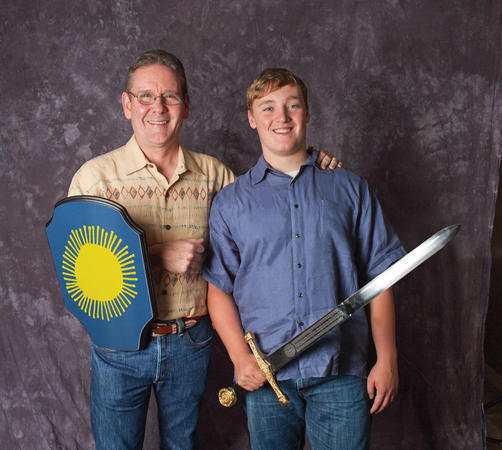 If anyone would have told Hal Malchow 10 years ago that he would become an author of a novel for middle readers and young adults, he would have been the first one to say, "Not a chance." The political consultant had penned what he calls "a long 300-page tome that's certain to put you to sleep" but never had any aspirations of fictional writing until his son suggested they write a book together.
The genesis of the book is something that Hal and his son, Alex, call the "Me, You Story." Alex would come up with characters and a situation and father and son would take turns telling these stories, Hal explained in a phone interview from his home in Arlington, Va.
The process started when Alex was 4. And at first, he just liked to hear his dad tell the story, but as he got older, he took a more and more active part in these stories. By the time he was 8, he was almost taking them over, Hal said. "I was having a hard time getting a word in. It really became obsessive with him. He really loved to do these stories all the time. … Sometimes it was a little bit of a chore, but your son wants to do these things and you have to nourish them."
Alex has dyslexia and didn't learn to read until he was 9. Not able to read on his own, Alex still loved stories, and his parents fostered that love by reading to him. The last book Hal read to Alex was J.R.R. Tolkien's "The Hobbit." About a week after finishing it, Alex came to his dad and said, "Alright Papa, let's not do anymore 'Me, You Stories,' let's write a book."
What could Hal say other than "Sure, bring me some characters and a situation"? And that's what Alex did. "He brought me all the characters in the book, except for the princess, because he's an 8-year-old boy and he didn't include a girl," Hal said. So I added the girl, we talked about it. It took us about a month to find the plot twist — that Darrow was kind of incomplete but the princess secretly completes him and makes his success possible without him knowing."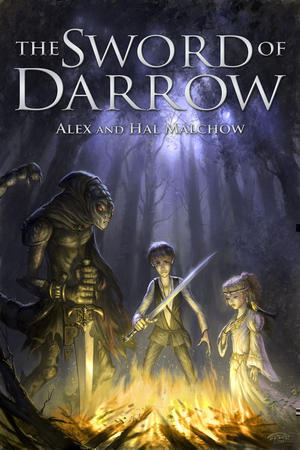 Once they got that down, they outlined 25 chapters. "We would sit down, start with Chapter 1 and just meet and say, what's going to be in it, what's going to happen, and we'd talk it all through. Then I'd write it, and I'd come back and read it to him. He'd say, 'Oh I like that' or 'What about this?' or 'Why don't we add that?' and I'd rework it and then we'd move on to Chapter 2."
The process took the duo two years. And while for most people, that would be the end, it wasn't for the Malchows.
"I think an author is a terrible judge of his own work, but we both thought, 'Hey, this is a pretty good story,'" Hal said. So he got eight kids together and gave them copies of the book and a questionnaire.
The kids were asked to rate the book on a five-point scale from "totally yucky" to "completely awesome." When everyone in their sample audience gave the book a "completely awesome" grade, father and son decided to try and get their book published.
It took six years for that to happen, and on May 31, 2011, "The Sword of Darrow" hit bookstore shelves.
"The Sword of Darrow" is the story of Princess Babette and a young man named Darrow. After goblins take over the princess' kingdom she goes to study with a wizard who protects her while teaching her magic. On the other side of the kingdom, Darrow decides he's had enough and sets out to recruit an army and defeat the goblins.
Darrow knows nothing about fighting. He walks with a limp. He's small, he's weak, but he's very inspirational. Watching from afar, the princess sees a hero in Darrow. She makes him a magic sword that is lighter than a feather and it transforms him over night. Though the princess and Darrow never meet, neither can reach their own potential without the other.
"'The Sword of Darrow' is about unlikely heroes," Hal said. "People who you wouldn't expect to do great things, but who take a chance and are able to do great things because they believe in what is possible."
"I hope our book tells kids whether you're big or small or beautiful or not so beautiful or a great athlete or not, that if you have a dream and you believe in yourself, that you can do good things," he continued. "It all starts with being willing to take a chance even on something where success is perhaps not so likely."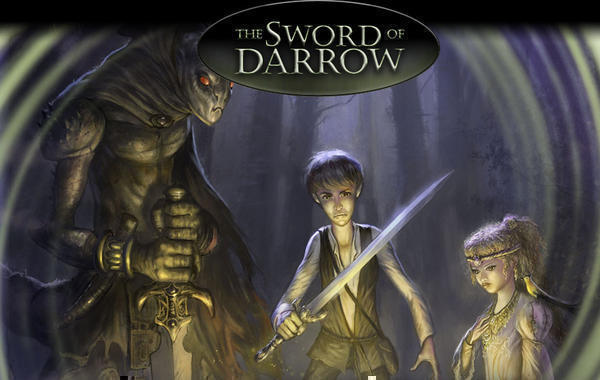 For Hal and Alex, getting their book published was a challenge. But, Hal says, getting through the first draft was almost pure joy.
"I think the two best moments where when he (Alex) brought me all these characters, all these great characters and I thought, 'Wow, we can do something with this.' And of course when we finished. We actually had a 300-page manuscript with a good story."
Alex is now 16 and has moved on to other interests. He's a talented football player who his father thinks will probably go on to play in college. He's excited about the publication of his book, but isn't as involved as in the past. But that, too, speaks to his growth, his father says.
The writing duo hopes that "The Sword of Darrow" helps other children with learning disabilities grow, too. They're donating all of their royalties to the International Dyslexia Association. And BenBella Books, their publisher, is donating half of its profits to the Learning Disabilities Association of America.
"We think it's a way to help kids like Alex," Hal said of their donation. "It's good for the marketing. It gives people a little extra thing to talk about. We're really interested in getting the books into schools that serve the kids."
Hal and Alex are also doing an author in schools program. If a learning disability schoolteacher wants assign the book, they can request books, and after the kids read it, Hal, and sometimes Alex, will dial in the classroom on Skype and talk to the kids about "The Sword of Darrow."
"We've had a lot of response," Hal said of the book. "We had 2,200 kids who read it, and the response was, I'm sure every author says this, but we never expected anything like what we got."
You can learn more about the "Sword of Darrow" online at www.swordofdarrow.com.
To celebrate the release and to encourage other families to undertake writing projects together, the authors are sponsoring a scholarship competition based upon short stories written by a parent-child team.
Hal took a lot of time and care to answer all of my questions. Read a transcript of his phone interview with Cracking the Cover.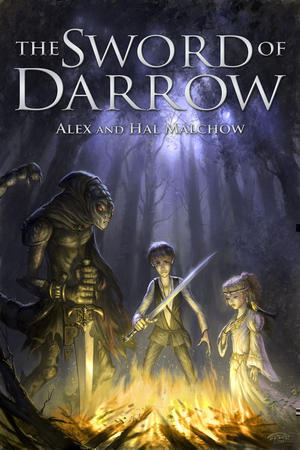 'Sword of Darrow' Utah event
Hal Malchow will be in Salt Lake City at the King's English, 1511 South 1500 East, Wednesday, June 15, at 11 a.m.
For more information, visit the King's English website.