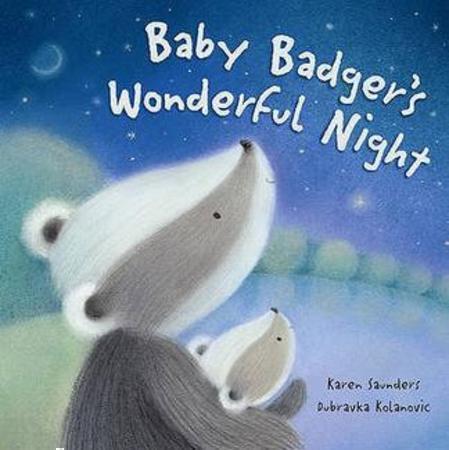 "BABY BADGER'S WONDERFUL NIGHT," by Karen Saunders and Dubravka Kolanovic, Egmont, May 10, 2011, $16.99 (ages 2 and up)
There are lots of things that can make the night scary. It's dark and lonely, and Baby Badger is afraid. But Baby Badger isn't alone. Papa Badger is by his side. "The night is wonderful," he tells him, and together they set off to learn why.
While at first glance night looks black, there are other colors, too, Papa says. There's blue and purple and silver. There are also tiny stars twinkling in the sky, lighting up the night and "keeping us from feeling alone."
Papa Badger shows Baby Badger the North Star, promising it will always be there to help him find his way home. There's magic in the night, Baby Badger learns, with wishes and colors beyond anything he could have imagined.
"Baby Badger's Wonderful Night" is a gentle, soothing tale that has a calming rhythm to its text and illustrations. As Baby Badger learns to not fear the night, parents will find a jumping off point to help their youngsters face their own nighttime concerns.