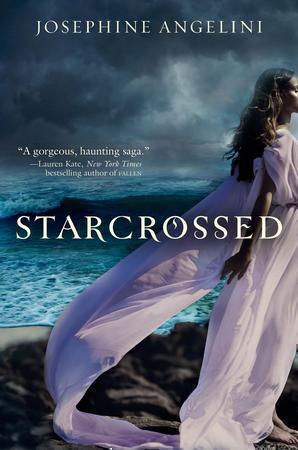 "STARCROSSED," by Josephine Angelini, Harper Teen, May 31, 2011, $17.99 (young adult)
Greek mythology is full of drama and angst, so it stands to reason a book featuring a tie in to Greek mythology would also feature the above elements. And luckily for readers, these elements mesh harmoniously in "Starcrossed" by Josephine Angelini.
Helen Hamilton is tall, skinny and beautiful, but she'd rather you didn't know that. She's spent the past 16 years trying to hide, shoulders hunched, looking down. She's been keeping her physical abilities — unbelievable speed, never getting sick — under wraps, too.
It hasn't been easy flying under the radar on an island as small as Nantucket. And it only seems to be getting harder as Helen's gotten older. Add in the sudden appearance of the Delos family, and it looks to be an exciting school year.
When Helen starts having nightmares of a desolate desert and wakes to find her sheets damaged by dirt and dust, she begins to wonder about her own sanity. Things are even worse at school, where she's haunted by hallucinations of three women weeping tears of blood.
Someone's pulling the strings in Helen's life and it's not her. As she begins to unlock the secrets of her ancestry, she learns that there's more to myths than just bedtime stories.
"Starcrossed" is an addictive read. Much like Stephenie Meyer's Twilight Saga, it's not high literature, but still not something you want to put down. There's something about Josephine Angelini's writing style that pulls the reader in and makes them want to stay.
Elements of Greek mythology are woven throughout, increasing the interest level. And the unbelievable story is just believable enough.
Will "Starcrossed" become a classic? Probably not. But who cares? Well maybe the author does. But legions of fans won't. It's a fast-paced adventure with characters readers will want to root for.