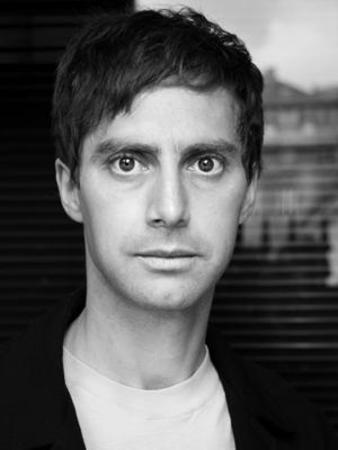 Author Gary Ghislain has always had a very flimsy relationship with reality. As a child, he loved nothing more than to escape into any given fictional world, especially if dealt with science fiction, superheroes or faraway galaxies. They were all part of his daily life as a French schoolboy.
So it should come as no surprise that's Gary's first novel, "How I stole Johnny Depp's Alien Girlfriend," has a sci-fi twist.
"I loved it," Gary said in an email interview. "I guess writing is my way of keeping that buzz from childhood alive."
"How I Stole Johnny Depp's Alien Girlfriend" is the story of 14-year-old David, the son of a famous French psychologist, who falls in love with Zelda, a new patient who just so happens to believe she's from outer space. Zelda's mission: to find her chosen one — actor Johnny Depp.
Gary got the idea for his young-adult novel while traveling by train while crossing Sweden. He was thinking about Norse mythology and mulling over the idea for a short story. "I imagined a distant planet of religious fanatics sending into space genetically engineered girls to populate inhabitable worlds. But to be completely honest with you, I was mostly thinking about Swedish girls. … And then, suddenly, shazam! Zelda and the main plot line for my novel were born."
A few days after that trip, Gary was taking a break from writing and walking through a wood nearby Gothenburg City, Sweden. "By that time, I was very excited by that project and had most of my story sorted. The writing was great. David, a young and shy earthling, was my witty narrator. Zelda would destroy his comfortable life and crush his heart. Her crazy quest for the perfect earthling would create all sort of havoc in Paris."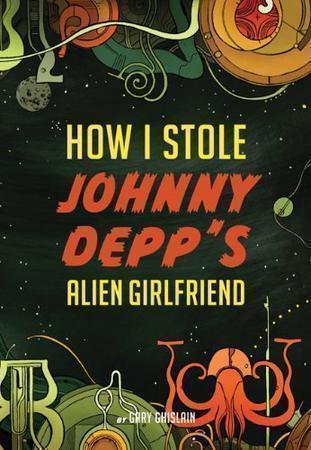 But Gary needed something more. Something comical that would drive the story forward. "Right there, I had my second shazam moment. I thought, 'Zelda want the greatest human being alive on the planet. Zelda wants what every other girl wants. Zelda wants Johnny Depp!' I started to laugh out loud and nearly ran back to my flat to write that story."
Gary didn't deliberately choose the young adult genre, rather, he says the characters chose him. "Sure, I love reading YA titles, but I can't go like, 'Hey, let's write a YA novel! Let's say… Vampires!' and go to my laptop and just do that," Gary said. "It won't work. I need to have a feeling for my main characters, hear their voice, let them drag me into writing. And if those characters are teenagers, bingo! we have YA title."
Writing funny, laugh out loud novels can be quite a challenge, Gary said. "You need to come up with good jokes and amusing dialogues, page after page. Some days, the jokes just won't come. And then, you just wish you were writing a really dark vampire story or chose a career in banking instead."
But it's not all challenges. There are good days, too. "When comedy just flies out of you and you characters surprise you with funny dialogues and witty comments and you can't resist laughing out loud."
And Gary is counting on his humor to pay off, not only with "How I Stole Johnny Depp's Alien Girlfriend" but with his current project, "Us Versus the Galaxy," as well. His new piece a fast-paced, sci-fi meets romance YA extravaganza where all the adults turn into cold blooded aliens — "Invasion of the Body Snatchers" style — and the teenagers/kids are left alone to do all the fighting and resistance. With it, Gary promises a good narrator with a funny voice and a deadpan sense of humor.
Gary took a lot of time and care to answer all of my questions. Read a complete Q&A transcript.