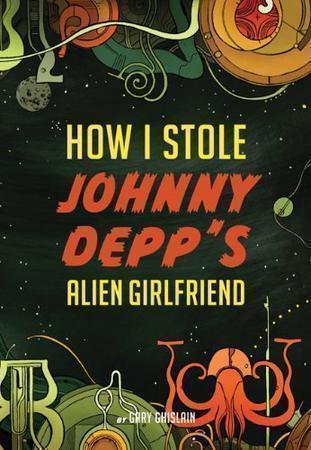 "HOW I STOLE JOHNNY DEPP'S ALIEN GIRLFRIEND," by Gary Ghislain, Chronicle Books, June 8, 2011, $16.99 (ages 14 and up)
What could aliens, tattoos, wormholes and Johnny Depp possibly have in common? A whole lot apparently. Check out Gary Ghislain's "How I Stole Johnny Depp's Alien Girlfriend."
David Gershwin's dad is a famous French psychologist and he's got patients coming out to their house on a regular basis. They're there so often, 14-year-old David doesn't think too much of it until Zelda appears.
Zelda isn't you're average patient. She believes she's from outer space — from the planet Vahalal to be exact. She's on Earth for a specific reason — to find her chosen one, who just happens to be Johnny Depp. Without Johnny, Zelda can't return home, and she's not too keen about staying on Earth.
It only takes one look at Zelda's evil, but pretty, green eyes for David to be hooked. Soon he's leaping across rooftops, stealing cars and running from the police just to stay with Zelda.
"How I Stole Johnny Depp's Alien Girlfriend" is quite possibly one of the quirkiest, weirdest books you've read. It's also one of the funniest. Set in France, the author has done a good job of making regional references accessible.
Gary's book may not be for everyone, but if you like a mix of sci-fi, romance, mystery and adventure, you might.