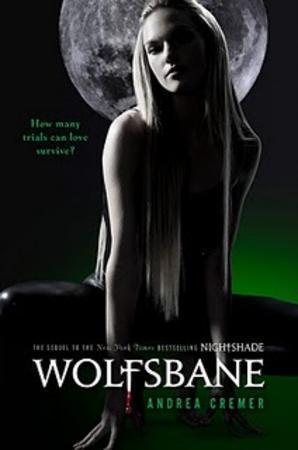 "WOLFSBANE," by Andrea Cremer, Philomel, July 26, 2011, $17.99 (young adult)
One of the most talked about teen books of 2010 was Andrea Cremer's "Nightshade." Fans gobbled up the tale of teenage werewolves and clamored for more.
Well, more is now available with "Wolfsbane," the second book in the Nightshade series. There's been a lot of buzz about "Wolfsbane," mostly because of a change in cover art. When the publisher decided to change up the design not only for paperback versions, but for print as well, fans responded. And the response wasn't all positive.
Now that "Wolfsbane" is out, readers can turn their focus to the story within the covers instead of squabbling over something that doesn't change whether they'd read the book or not. Because, when it comes down to it, fans of "Nightshade" would read "Wolfsbane" even if the cover were solid black with no picture at all.
For those of you who are wondering what all the fuss about, here's a quick and dirty synopsis of what you've been missing.
Calla Tor is a werewolf. It's all she's ever known and she's never questioned it. At least she didn't until she saves Shay, a human who befalls danger while hiking. Saving Shay not only violates Keeper's law, it also sets in motion events Calla never expected.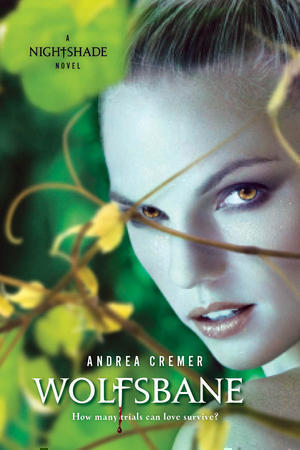 Calla is the intended mate of alpha wolf Ren Laroche. Together the two will lead a new pack, guarding sites sacred to the Keepers. But when the Keepers order the sacrifice of Shay during Calla and Ren's joining ceremony, Calla can't follow through. She's become attached to Shay, so much so that she's turned him into a wolf. The two run away together, hoping to solve the mystery behind the Keepers' power, only to run right into the arms of the Searchers, sworn enemies of the werewolves.
"Wolfsbane" picks up right where its predecessor left off. Calla wakes up in the Searchers' lair. She feels disoriented, perhaps drugged, and she's all alone. As the Searchers' introduce themselves, the only thing Calla can think about is Shay. But as the Searchers explain their plan for her, Calla's worries extend to her pack mates.
The Searchers want Calla's help bringing down the Keepers, and they need the help of her pack to do it. But will her pack forgive her for running away? What if they don't want to come with her? And what of Ren? Calla still feels a connection to him but she loves Shay, too.
After spending her life having other people make decisions for her, Calla is now in charge of her own destiny. And her decisions could change the fate of her people forever.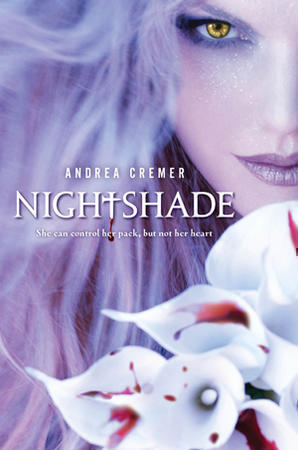 If you haven't read "Nightshade," then you'll be completely lost in "Wolfsbane." Read "Nightshade" first. It's good, you'll enjoy it and it's now in paperback. Once you're done with that, you'll no doubt want to read "Wolfsbane," which features more action and paranormal activity than its predecessor.
The world author Andrea Cremer has created is unique and continues to grow in her latest book. It's clear Andrea has a plan and there are few-to-none holes because of that.
As with her previous novel, plot and character development equally drive the story forward. And the introduction of new characters helps to keep things fresh. Some of the new additions are downright annoying at the beginning, but thankfully they either grow out of it or grow on the reader as the action develops.
Again, Andrea fills out the action to its fullest, drawing out the moments that need more time and hastening others. The pacing is a welcome change from other books that leave everything to one moment and then rush through to the end.
"Wolfsbane" is just what fans have been waiting for. And it's ending will have readers champing at the bit for Andrea's next novel.