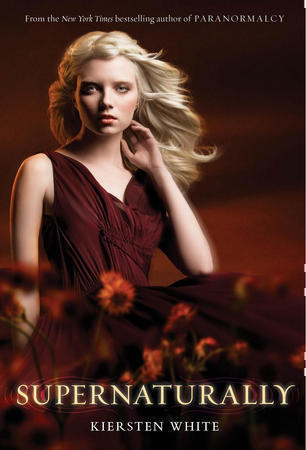 "SUPERNATURALLY"  and "PARANORMALCY" (now in paperback), by Kiersten White, HarperTeen, July 26, 2011, $17.99 (young adult)
There are some books out there that are destined for my "guilty reads" list, and it's just a matter of time until I find them. Among the newest finds to my collection are Kiersten White's "Paranormalcy" and its follow-up "Supernaturally," which was released at the end of July.
There's something addictive about Kiersten's storytelling — it's not easy to pinpoint, but boy does she pack a lot into 340 some odd pages. And at the center of it all is Evie.
Evie's life has always been normal, at least for her. Not too many people would think of working for the International Paranormal Containment Agency, relocating and containing stray paranormals as ordinary, but then most people can't see paranormal's through their glamours (read disguise).
Having begun her life bouncing around in foster care, Evie was more than happy to begin work with the agency. So what if she wasn't even a teenager yet. She got to do some pretty awesome butt kicking, and it's only gotten better with age.
As "Paranormalcy" opens, we meet the older, wiser Evie, who at 16 is still pretty psyched about her job. But with age — and an unexpected visitor — Evie is starting to see holes within the agency and how abnormal her life really is. As she starts to push her boundaries, things start crumbling around her. Turns out there's more to Evie's powers than anyone thought. She's at the center of a dark faerie prophecy that no one wants to see come to fruition.
"Supernaturally" picks up six months after its predecessor. Evie has escaped the faeries and has come to learn she is in charge of her own destiny, which, for now, means having what she consider a normal life.
Evie is now a student at a real high school. She has homework, tests and gym (shudder) to look forward to everyday. Her boyfriend, Lend, is away to school at Georgetown, but comes to visit on the weekends. Evie lives with a vampire above a restaurant that caters to paranormals. And in her free time she helps undercover paranormals relocate.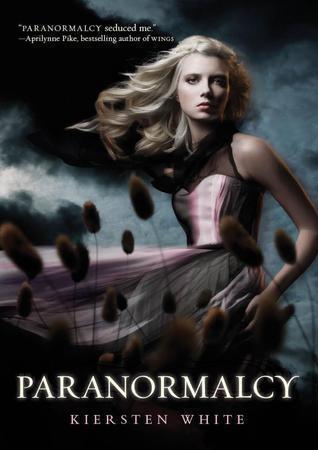 Living like the teens on "Easton Heights," Evie's favorite TV show, is all Evie's wanted for a long time, but it turns out being average is a bit boring. Evie spent the majority of her life being special, and she finds herself missing it. So when the International Paranormal Containment Agency asks if she'd like to return as a contract worker, Evie agrees.
But things don't turn out quite as Evie planned. Mission after mission is botched, badly. A centuries-old vampire keeps wreaking havoc, her creepy faerie ex-boyfriend keeps bringing more bad news and an annoying new co-worker has taken to popping up at the most inopportune times. Elementals are disappearing and the faeries are up to something again. It doesn't take Evie long to wonder if she shouldn't have just stayed in hiding.
Both of Kiersten's books are quick-paced and action-packed — I read them both in two days (and that's while working a full-time job). Perhaps the reason why the books work so well is that Evie is so likeable — she's girly without being obnoxious and vulnerable without being a wimp. There's more than just physical strength and good looks to this main character, and that makes a difference.
Kiersten has also introduced strong supporting characters that help flesh out the story lines and add depth to Evie's character as well.
"Supernaturally" has the dubious honor of being a follow-up novel. But where many fail, "Supernaturally" succeeds. It doesn't feel as if Kiersten is trying to outdo her pervious work and the pacing is sound. Evie continues to grow, stumbling along the way, proceeding in a comfortable and relatable way.
"Supernaturally" does have a few holes, particularly when it comes to what's happening to the elementals. Presumably this is a set-up for a forthcoming novel — it would be disappointing were it not. Also, Evie's waning relationship with her roommate is never quite fleshed out. The ambivalence there could help smooth some transitions.
Overall, however, both books are definitely worth reading, probably more than once. Kiersten is to be commended for her creativity, energetic prose and sense of humor. "Paranormalcy" and "Supernaturally" are smart addition to any YA fan's must-read short-list.
*Kiersten will be reading from "Supernaturally" and signing books at the King's English in Salt Lake City Saturday, Aug. 6, at 2 p.m.