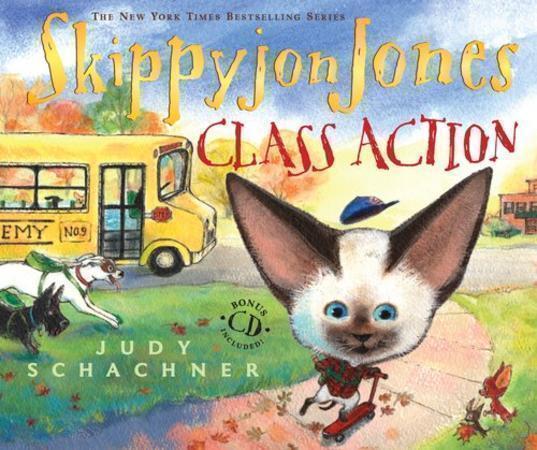 "SKIPPYJON JONES, CLASS ACTION," by Judy Schachner, Dutton Juvenile, July 12, 2011, $17.99 (ages 4-8)
Everyone's favorite Siamese kitty, who thinks he's a Chihuahua, is back just in time for school in "Skippyjon Jones, Class Action."
Skippyjon Jones wants to go to school, but his mama won't let him. "School is just for the dogs!" she tells him. But no one can stop Skippy from going to school in his imagination.
Once inside his closet, Skippy boards a bus full of Chihuahuas on their way to school. Once at school, every dog, big and small, chases a ball down the hall to their classrooms.
The students create art and sing in a chorus. They learn how to count and read to their hearts' content. Skippy learns French with the poodles and even does battle with the school bully.
As with Judy Schachner's other Skippyjon books, there's lots of action and imagination. Skippy is as lovable and creative as ever as he pictures going to school with a bunch of dogs. Schachner's rhyming dialogue is a mixture of Spanish and English that flows so perfectly, one doesn't realize they've switched until a sentence is complete. As always, Skippy is an exuberant playmate that young readers will eagerly want to revisit again and again.
© 2011 – 2017, Cracking the Cover. All rights reserved. Unless otherwise noted, all books — digital and physical — have been provided for free by publishers in exchange for honest and unbiased reviews. All thoughts and opinions are those of the reviewer.