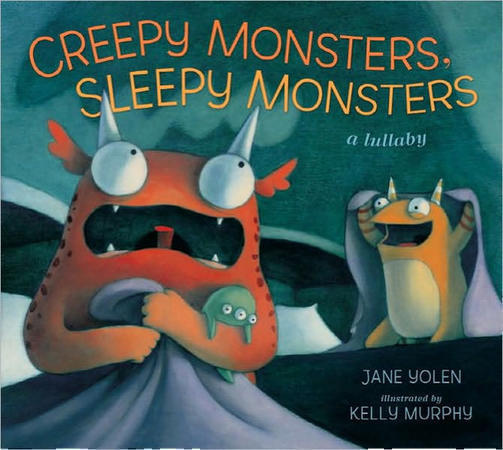 "CREEPY MONSTERS, SLEEPY MONSTERS," by Jane Yolen and Kelly Murphy, Candlewick Press, July 12, 2011, $14.99 (ages 3 to 5)
Monsters can be scary, but the title characters in "Creepy Monsters, Sleepy Monsters" are anything but scary. In fact, they're so much like children, they might surprise you.
Monsters creep, monsters crawl. They also run, stumble hip-hop and tumble. As they make their way home from school, they slither and wave and play with their friends until they reach home — err, I mean cave.
Monsters grab a bite to eat, though the worms might be a bit much, and take a bubbly bath before monster prayers and bedtime. There will be tossing and turning and bouncing and gurgling and burping and snarling and, if your lucky, some sleeping, too.
What a smart move by author Jane Yolen and illustrator Kelly Murphey to turn children into little monsters. Reminiscent of the friendly looking monsters in Pixar's "Monsters Inc.," the illustrations here are not at all scary. Instead, they are full of energy and creativity that pairs perfectly with Yolen's rhythmic lullaby.