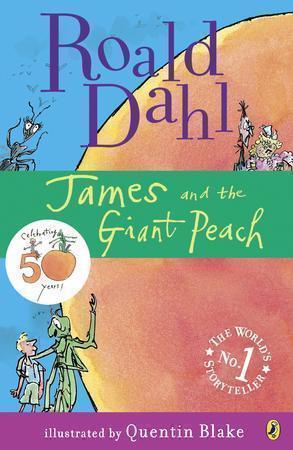 Fiftieth anniversaries are always important, but for book to still be on the shelves 50 years after its first printing is more than impressive, it's extraordinary.
With that in mind, it's no surprise that Penguin Young Readers Group and Puffin U.K. are touting the success of a perennial children's favorite — "James and the Giant Peach."
"The success of 'James and the Giant Peach' is like the peach itself, it just keeps growing!" Lucy Dahl, author Roald Dahl's daughter, told Cracking the Cover.
"James and the Giant Peach" is the story of James Henry Trotter, who after losing his parents in a horrible rhinoceros accident is forced to live with his wicked Aunt Sponge and Aunt Spiker.
James' is miserable, and after three years, he becomes "the saddest and loneliest boy you could find." Then one day an old man appears and gives James a bag a crystals, which he accidently spills on his aunts' old peach tree.
What could have been a missed opportunity turns into something magical when the peach tree sprouts a single fruit — one that keeps growing. Soon, the peach is big enough for James to climb inside, where he meets an interesting assortment of insects who were also changed by the crystals.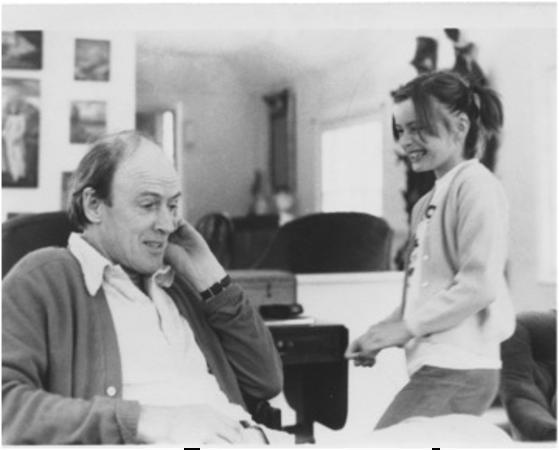 Together with Grasshopper, Earthworm, Miss Spider and Centipede, James rolls away from his aunts' home and into a new and much more exciting life.
Since its publication in 1961, "James and the Giant Peach" has sold more that 12 million copies worldwide, translated into 34 languages and has been adapted for film and the stage.
"I think that my father's stories appeal to young readers because they characters are interesting and perfectly exaggerated for a kid to be able to identify with and find funny," Lucy said. "I think the parents like my father's work because their kids love reading and all parents love reading their kids reading books. "
Roald Dahl wrote every day from 10 a.m. to noon and then again from 3 p.m. to 6 p.m. in his writing hut, Lucy said. But that doesn't mean his children weren't involved to some degree.
A lot of the author's stories were born out of bedtime stories he told his children. And though "James and the Giant Peach" was written about five years before Lucy was born, she was an active participant in "The BFG," which "was my favorite bedtime story, which later became a book," she said.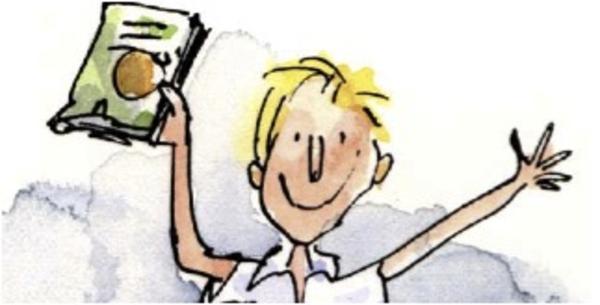 "My father did talk about the books he was writing. He often asked our opinion about an idea, if we liked it or not. "
And often, the characters in his books were very recognizable. "I would say that all of his characters derive from some person that was in either his life as a child or in our life some way," Lucy said.

In conjunction with the 50th anniversary of "James and the Giant Peach," Penguin and Puffin have launched a worldwide Follow That Peach campaign at where fans can send a personalized virtual Peach-gram to a friend. Paper Peach-grams are also available for download. According to a press release, the goal is for each peach to reach fifty people in honor of the fifty years James has been entertaining young readers.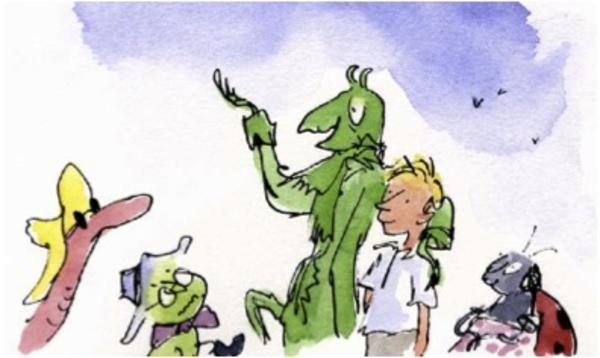 The Follow That Peach website also features tips for teachers and a downloadable Teachers Resource Pack. Fans can also download a Peach Party Pack and 50 Scrumdiddlyumptious Ways to Celebrate Roald Dahl Day.
Over on the official Roald Dahl site, readers can participate in a number of games and activities, including The Flying Peach Game.
There's also a National Consumer "Peachstakes" contest with a grand prize of a trip for two to London and a VIP tour of The Roald Dahl Museum and Story Centre, which includes a tour of Roald Dahl's writing hut and an exclusive behind-the-scenes look at the Roald Dahl archives.
On Wednesday, Sept. 28, fans can also tune into a live into a live virtual event with Quentin Blake — Roald Dahl's principal illustrator – as he talks, draws and answers questions live online. You must register to participate.
Celebrate Roald Dahl Day Sept. 13, the anniversary of his birth and don't forget to check out Cracking the Cover's complete Q&A with Lucy Dahl.