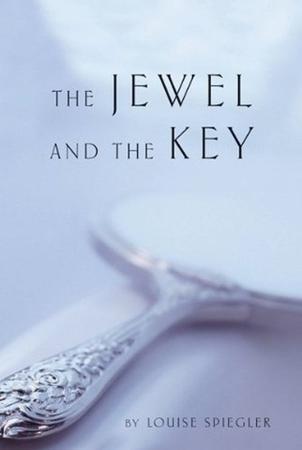 "THE JEWEL AND THE KEY," by Louise Spiegler, Clarion Books, Aug. 29, 2011, $16.99 (ages 12 and up)
Sixteen-year-old Addie McNeal dreams of performing on the stage. She knows she could be great at it, if only someone would give her a chance. So far, though, she's been relegated to her school's the stage crew, and that likely won't change anytime soon.
Addie lives with her father, brother and classmate in an apartment above her father's bookstore. There's history to her building and her father's shop is full of old gems. It's also home to some hidden treasures — artifacts from a theater long since closed.
When an earthquake coincides with the discovery of an antique mirror, Addie finds herself catapulted back to 1917 Seattle and the beginning of World War I. The mirror and the Jewel Theater connect Addie to both time periods, and the similarities are uncanny. War looms in both realities and the theater's future is in jeopardy.
Caught in two time periods, Addie must find a way to save the Jewel and the lives of those she holds dearest. But she has to be careful. One wrong slip could change the threads of time forever.
"The Jewel and the Key" is a surprising book. The plot is layered in sophisticated way one would not initially expect. Nor would one expect the magical, time-traveling elements to be so simple. Author Louise Spiegler doesn't go into the mechanics of time travel, rather she uses it as a way to get Addie where she needs to be in order to move the story forward.
Addie is a modern girl who values the past and that shows in her everyday actions. She appreciates vintage clothing, architecture and antiques. She's very much a renaissance woman in the making.
Readers who've never been to Seattle will still appreciate the city seen through Spiegler's lens — both now and in 1917. Though in her notes at the end of the book Spiegler admits to taking some liberties, it's clear a lot research was taken into account.
"The Jewel and the Key" doesn't pack the punch that some of its contemporaries do, but it doesn't need to. There's action here, but the overall tone of the book is quieter, more understated and, at times, slower. It's a combination that works and adds variety to the large selection of paranormal reads now on the market.