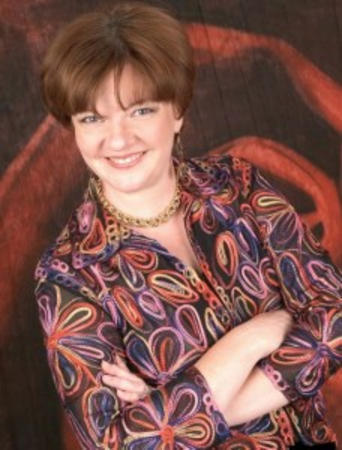 Middle-grade novels, even realistic ones, are magic, says author Tami Lewis Brown. "Young readers get totally immersed in great stories, and those stories have the power to change their lives."
Though becoming an author never occurred to her until she was in her 30s, Tami loves the idea that something she writes could open a child's mind to new possibilities.
After college Tami went to law school and had a successful career as a trial lawyer. After her children were born, she remembered how much she'd loved middle-grade novels. It took less than a year for her to enroll in Vermont College's MFA program in Writing for Children and Young Adults. The experience turned her whole life around, she says. "Now everything revolves around books and writing."
Tami is the author of a picture book "Soar Elinor!" which came out last year, and "The Map of Me," a middle-reader book, which hit bookstores in August.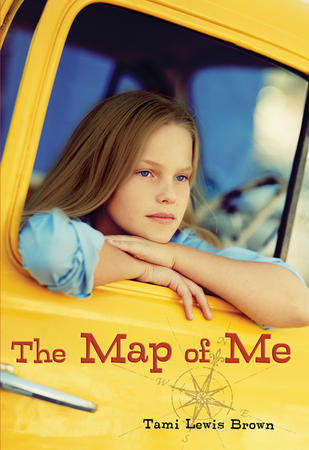 "The Map of Me" is the story of two girls — 12-year-old Margie and her smarty pants little sister, Peep. When their mom goes missing, the sisters steal a car to bring their chicken-obsessed momma back home. There's some pretty good sisterly rivalry here with Peep being promoted from third grade up to Margie's sixth-grade class and doing everything perfectly. Margie seems to struggle with everything, but she's pretty sure she can drive…
The idea for "The Map of Me" came from an incident Tami had heard about a long time ago. She had heard a news report of two sisters — ages 7 and 9 — who stole a car in order to visit a long-lost relative. It took both of the girls to drive the car — one sitting on the floor and pushing the gas and the brake with her hands as the other steered.
"I loved that scary, wacky image of the kids and the car," Tami said in an email interview with Cracking the Cover. "It shows so much sisterly cooperation and such a deep desire to get where they needed to go. Years later, when I was ready to start a new novel, a girl named Margie popped into my head. It seemed she 'was' the driver of that car, and she insisted I write about her journey."
While Tami's book focuses on the trip to find Momma, there's a ton of history that had to be worked out beforehand. And, Tami said, working that back story into the text so that it didn't overwhelm the road trip was tricky.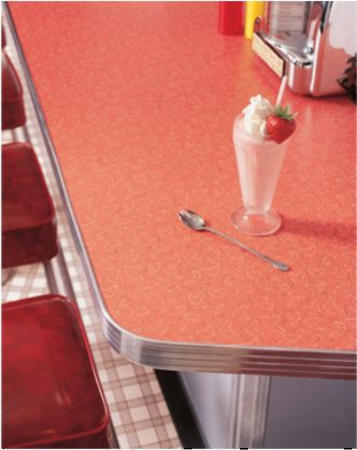 Writing the book's ending was also a tough journey for Tami. "Margie isn't a girl who sits around moaning and waiting for things to get better, but she's not a miracle worker," she said. "Some family problems don't have easy solutions. Kid readers know this. Many young readers come from very difficult family situations. I felt it was important to honor the fact that sometimes there aren't simple answers to tough problems."
Tami credits her teachers at Vermont College for her ability to tap into genuine emotions and capture Margie's voice so eloquently. It was recommended that Tami study the techniques method actors use to inhabit their characters and channel that into her writing. "I've never stolen a car but I've done plenty of things I knew I wasn't supposed to do," she said. "Once I tapped into those feelings in the same way an actress might, it wasn't hard to transfer them to Margie."
In addition to Margie, there's another group of characters that Tami had to channel for "The Map of Me" — chickens. That's right chickens. They play central role in the novel, though they initially weren't part of it.
"Originally, I pictured Momma's kitchen with pink boomerang Formica countertops, but if she had that sort of countertop I knew she'd put something pretty amazing on them! Tami said. "I'm interested in those collectible figurines advertised in ladies magazines and on TV shopping networks so I had an idea that Momma might go overboard with those collectibles. And with a daughter named Peep she had to collect chickens … and finally there it was. "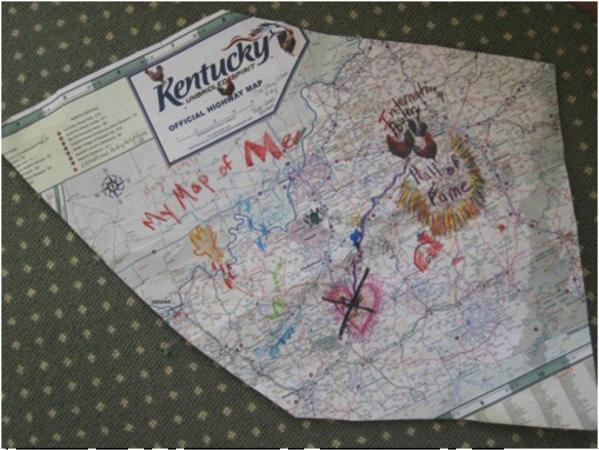 The title of Tami's book, "The Map of Me," refers to a project that Margie and Peep are assigned in school. It's inspired by the map J.R.R. Tolkein's son created for Tolkein's novel, "The Hobbit." The project requires the girls to draw an outline of themselves and then use words, colors, and pictures to draw a representation of who they are.
It's a project that Tami herself has completed. "I completely understand why Margie feels funny about drawing a Map of Me but it's a great activity," Tami said. "By the end (of the book) Margie learns that everybody has his or her own path. You have to follow your own dreams and not worry too much about what other people think. Chart your own course. Follow the map of you!"
Tami took a lot of time and care to answer all of my questions. Make sure to check out the complete transcript of her answers. And visit Teenreads blog Sept. 12 to learn more about Tami.