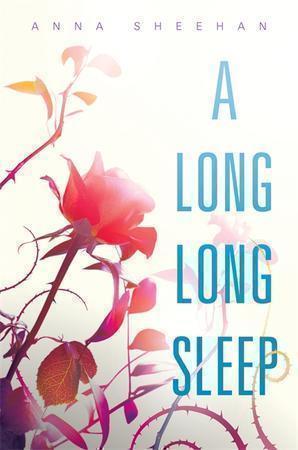 "A LONG, LONG SLEEP," by Anna Sheehan, Candlewick Press, Aug. 9, 2011, $16.99 (young adult)
"Sleeping Beauty" is one of those classic fairy tales that never loses its charm. There have multiple incarnations of this beloved story, but none have been quite like Anna Sheehan's "A Long, Long Sleep," which has a dystopian twist.
It's a tale right out of a children's book — a kiss awakens Rosalinda from a deep sleep.
Placed in a stasis tube some 62 years ago, Rose has slept through the Dark Times that forever altered the world. Millions died and yet Rose survived, tucked safely in a forgotten sub-basement. Everyone Rose ever knew is dead, including her parents and her first love.
Rose's parents were important people and when Rose awakens, she's hailed as their long-lost heir to an interplanetary empire. But Rose isn't so sure she's up for that. She's not even sure about attending school let alone making choices that effect millions of people.
On top of everything, no one seems to see her as a real person; rather she's either a freak or a threat. Rose just wants a fresh start — hopefully with the boy who kissed her awake — and to move on her with her life. But there's something about Rose's past that she's got to face if she's going to move forward, if it doesn't kill her first.
"A Long, Long Sleep" immediately calls to mind Beth Revis' "Across the Universe," another dystopian novel that also involves a young woman awakened from a stasis tube, but that's where the similarities end, except for being a good read that is.
Author Anna Sheehan has created a world not that different from our own. Sure millions of people have died, but the class system doesn't seem to have changed much.
"A Long, Long Sleep" is character-driven, with readers seeing the world through Rose's eyes. Rose is more complex than she initially appears, and as the story progresses, so do the complexities. Anna's prose is easily accessible and her story flows flawlessly. It's an exciting narrative that many readers will devour in one sitting.