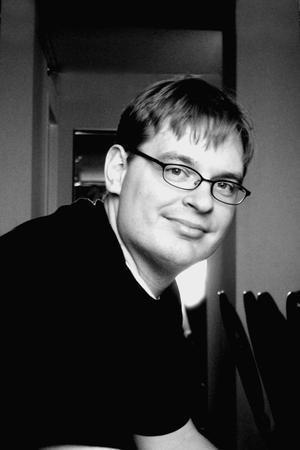 "Write what you think you can't."
It's a piece of advice M. T. Anderson once gave to fellow author Kathi Appelt. But the words didn't just speak to her; they've also spoken to Matthew J. Kirby, author of "The Clockwork Three" and a new tale, "Icefall."
"Icefall" is the story of Solveig, a plain and undervalued daughter of a Viking king. During a time of war, the king sends his children, Solveig, Harald and Asa, to a remote fortress for their protection. Winter comes and seals the children, a few trusted servants and a company of elite warriors all in together, and before long, it becomes apparent that a traitor has been sealed in with them.
Matthew initially thought writing his sophomore novel would be a harder process than writing his debut. In the beginning, he didn't even think Solveig's story was one he could write, and he avoided it for several weeks. But then he came upon Anderson's advice, "Write what you think you can't."
"That really struck me," Matthew told Cracking the Cover, "and I suddenly knew that even though I feared I couldn't write Solveig's story, I had to try. So I called my agent, told him I was thinking of doing something different, and he gave me the final bit of encouragement I need to dive in."
The idea for "Icefall" came from a vivid dream. "I saw three children clinging to each other in a remote fortress," Matthew said. "It was winter and cold, and outside the fortress an army of warriors approached. But I knew the warriors were the good guys and had been sent to protect these three children. And yet, the children were terrified of them."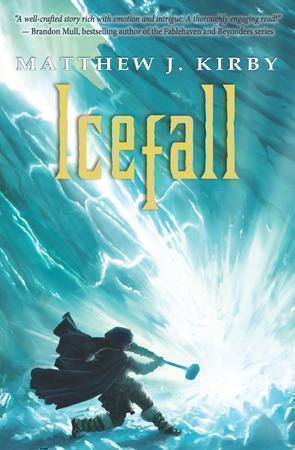 Matthew woke up, but the dream lingered. He found himself trying to make sense of the frigid claustrophobia he felt. He began asking questions: "Who were the children? Why were they there in that fortress? Who were those warriors, and if they were sent to protect the children, why were the children afraid of them?"
The answers to those questions became Solveig and her story.
Matthew always knew that Solveig's story would be told in first-person. "I was very fortunate that she began speaking to me early on," he said. "In fact, her voice was one of the first elements of the story to present itself. The beginning few pages of the book remain almost exactly as I wrote them the first time through."
Norse mythology is weaved throughout "Icefall," and Matthew says it was one of the harder aspects of the book to manage — a constant negotiation between authenticity and accessibility.
"I wanted to present this mythic worldview in a way that was true to it, but I also wanted readers to be able to relate to it. … Hopefully, I've struck the right balance such that readers will feel they've experienced a time and place that are foreign, but in some way also familiar."
Matthew says he's very surprised by the success of his first book, "The Clockwork Three," and the buildup for "Icefall." "To receive such an enthusiastic response has been tremendous," he said
And fans of the author won't have to wait too long for another Matthew J. Kirby offering — he's currently finishing work on a colonial American fantasy, which he describes as Jules Verne-esque adventure that's more sprawling and epic than his previous two books. He also hinted about having something secret in the works that he's hoping to announce soon.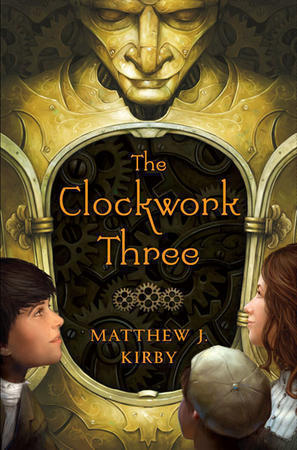 When one considers that Matthew still works a full-time job as a school psychologist, it's hard to believe he's been able to turn out books as quickly as he has. It turns out it's been a lot harder than Matthew thought it would be, however, and he says he's not sure how much longer he'll be able to keep it up.
Working with children has been rewarding on a number of levels, including his work as an author. The most meaningful interactions, he says, have been with the students in the schools where he works every day. "They come by my office, and they stop me in the halls to tell me they're reading the book, or they've read it, and I get to talk with them and answer their questions."
"I love my work as a school psychologist," Matthew said, "but writing has always been my passion and my dream since I was about 12 years old, and I look forward to the day I can give all my time to it."
Matthew is "a believer in the power of story as an organizing and essential part of the human condition." He enjoys trying new things, challenging himself and stretching. "Every book feels to some degree like starting over, figuring out a new way to tell a new story, and I hope that never goes away."
Matthew took a lot of time and care to answer Cracking the Cover's questions. Read a complete transcript of the interview. Also, read Cracking the Cover's review of "Icefall."