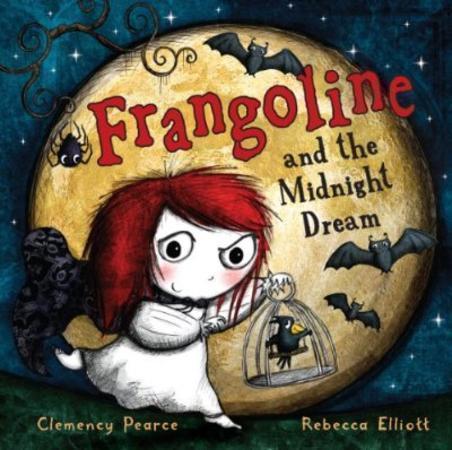 "FRANGOLINE AND THE MIDNIGHT DREAM," by Clemency Pearce, illustrated by Rebecca Elliott, Chicken House, $16.99 (ages 3 and up)
During the day, Frangoline is bright and clean and does what she is told, but in the deepest dark of the night she makes a midnight hour escape.
Out the window and across the grass, she screeches like a banshee as she runs twirling past. Frangoline's antics worry the moon. "Little ones should be in bed!" she warns.
"You can't tell me what to do. I'm Frangoline!" she says.
Frangoline skips through where the churchyard stands, dancing and prancing on tombstones. But all of Frangoline's adventures don't sit well with those resting below and out of their graves they rise.
With nowhere to hide Frangoline is suddenly very afraid. If only there were someone to help her…
"Frangoline and the Midnight Dream" evokes that "spooky" feeling people get a hankering for this time of year. There's just the right amount of darkness here without it being too scary. Much like the children who will be reading her tale
Frangoline is impish and stubborn and cute all at once.
Rhythmical text gives Frangoline's story a bouncing feel that helps tie it into humorous and exciting illustrations. It's the perfect treat for your own little ghost or goblin.