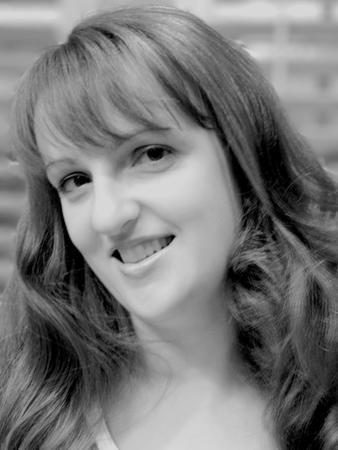 Jessica Day George was in the fifth grade when she learned that being a writer could be a real job. She fell in love with Robin McKinley's "Hero and the Crown" and decided that she wanted to write fantasy books, too.
Fast-forward to 2011 and Jessica has become an author in her own right. Among her books are "Princess of the Midnight Ball," "Princess of Glass" "Dragon Slippers" and her latest, "Tuesdays at the Castle," which comes out Oct. 25.
"Tuesdays at the Castle" is the first book in a new middle-grade series about a young princess named Celie and the castle where she lives.
The idea for the book came as Jessica was getting into bed one night, totally exhausted. "I suddenly thought, 'On Tuesdays, when it was bored, Castle Slaughter liked to grow new rooms,'" Jessica told Cracking the Cover. "And I realized I had the start of a book, about a living castle and the princess it loved … and I really had to find a new name for the castle!"
The castle became Castle Glower. Castle Glower is different than other castles in that on Tuesdays it adds a new room, turret or hallway. The castle has its own moods and changes accordingly, so no one knows what it will do next. Princess Celie has a special relationship with the castle, though, and when her parents disappear in an ambush, it's up to her to protect their home and kingdom.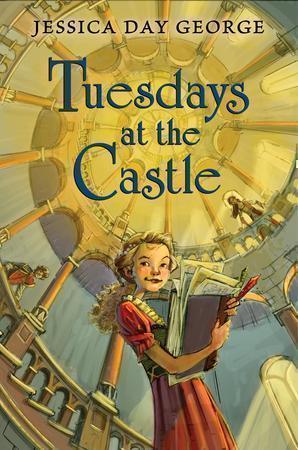 It took Jessica about five months to write the rough draft for "Tuesdays at the Castle." Finding time to work was always a challenge. "I wish I could write all day!" she said. "Because I have small kids, I just have to steal time whenever and wherever I can. I used to have to have music, and a large glass of ice water, and some licorice … now I'm lucky if I get to sit down, rather than standing at the kitchen counter with my laptop while my daughter eats lunch!"
Despite struggling to find time, Jessica says she loved working on the "Tuesdays at the Castle." "It was almost like a writing vacation," she said. "I hope (readers will) have as much fun reading it as I did writing it!"
Of all the characters the author could choose as her favorite, Jessica says the castle stands out to her. "Thinking of ways the castle could express itself and things for it to do was just sheer delight," she said.
Castles are just part of Jessica's magical repertoire. As her many fans know, princesses tend to play major roles in her books as well. "I love the juxtaposition of having servants and luxuries and this very envied life, but also being bound by your position, not having much choice in who you marry, where you can go, etc.," she said.
Asked if she'd ever thought of leaving her fantasy/fairy tale niche, Jessica says she has several ideas for books in a contemporary setting, but that there would always be some elements of magic. "I love fantasy, and every story I ever think up has magic in there somewhere!"
And fans can expect magic in Jessica's next books, too. She's started on the sequel to "Tuesdays at the Castle," and just finished the third book in her Twelve Dancing Princesses trilogy, "Princess of the Silver Wood," which is Princess Petunia's story and is based on "Little Red Riding Hood." It's slated to come out next fall.
*"Tuesdays at the Castle" officially comes out on Oct. 25, but Jessica has two events prior to that where the book will be available. The first is Saturday, Oct. 15, at the King's English, 1511 S. 1500 East, in Salt Lake City from 2-4 p.m. The second will be at the Fall Authorpalooza at the Orem Barnes and Noble, 330 E. 1300 South, on Saturday, Oct. 22, from 1-4 p.m.
**Jessica took a lot of time and care to answer Cracking the Cover's questions. Read a complete transcript of her answers.
© 2011 – 2018, Cracking the Cover. All rights reserved.