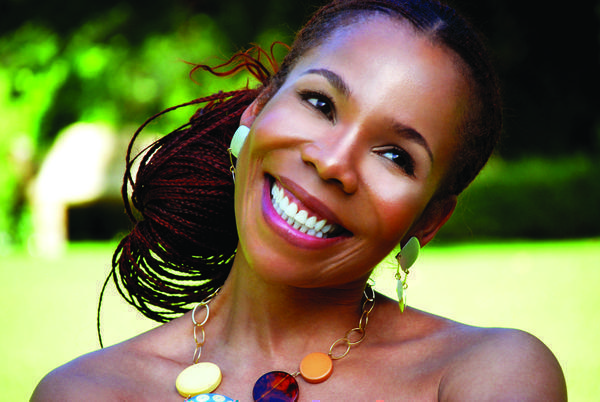 Music and culture have always been a part of Cedella Marley's life. Growing up with Jamaican singer-songwriter Bob Marley as a father made it impossible not to.
As Marley's oldest child, Cedella has worked hard to keep her father's memory alive, with her most recent foray being that of a picture book based on her father's song "One Love."
"One Love is not only one of my favorite of my father's songs, but it's one that children love to sing as well," Cedella told Cracking the Cover. "I loved the idea of giving them a new way to experience the song, and also spread the message of 'One Love' to a new generation."
"One Love" the book follows a little girl as she recruits her community to help transform their neighborhood into a better place to live.
Though she had been thinking about adapting her father's lyrics into a book for a long time, Cedella says once she sat down to work, the book happened quickly — over the course of several days.
Cedella, who is also a musician, wanted to keep the spirit of her father's song alive, but make it accessible to very young readers. " I reviewed the lyrics line by line and made changes I thought would be fun to read and sing, but still be recognizable and respectful of the original," she said.
"The message of one love guided my writing. I knew as long as I was true to my father's vision of love and community and working together to create a better world, that the new lyrics would capture the essence of the original song."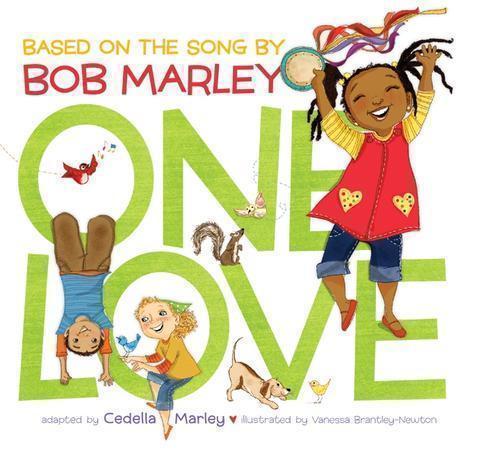 Cedella invested a lot in her book and she found letting the lyrics go and giving them over to the vision of the illustrator, Vanessa Brantley-Newton, hard. "Would she understand what I was trying to convey? Would the book look like I had envisioned it?"
Turns out her fears were unfounded. Cedella and Vanessa collaborated for several months. "I could not be more thrilled with the beautiful illustrations. Vanessa is an amazing artist and truly brought the words to life," Cedella said. "She (Vanessa) brought so many wonderful things to the project that I didn't expect," Cedella said. "Like several appearances of my father, the words woven into the bedspread and the house No. 56 on the townhouse, which was the number of our childhood home."
The final version of "One Love " turned out better than Cedella thought it would. "I love the joy in the characters faces and the story of the multicultural neighborhood coming together to restore their local park."
It's something she says would make her father very proud. In fact, when her mother first saw a finished copy of the book that's the first thing she said. "Reaching children through a combination of reading and music would have pleased him very much."
Chronicle, the publisher of "One Love," and Cedella have already begun work on another Bob Marley favorite, "Three Little Birds." It's another one of Cedella's favorites. "I'm really looking forward to seeing children reading and singing the line, 'Every little thing's gonna be alright.'"
*Cedella took a lot of time and care to answer Cracking the Cover's questions. Read a complete transcript of her answers.
© 2011 – 2017, Cracking the Cover. All rights reserved. Unless otherwise noted, all books — digital and physical — have been provided for free by publishers in exchange for honest and unbiased reviews. All thoughts and opinions are those of the reviewer.