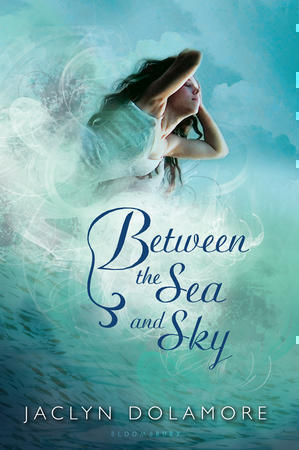 "BETWEEN THE SEA AND SKY," by Jaclyn Dolamore, Bloomsbury USA Children's, Oct. 25, 2011, $16.99 (ages 12 and up)
There have long been tales of a fish and a bird who fall in love, but they're love is not to be. Neither can exist where the other lives. "Between the Sea and Sky," by Jaclyn Dolamore, is one such story of how two friends in a similarly impossible situation find a way to defy the odds.
"Between the Sea and Sky" is the story of Esmerine, a mermaid, and Alan, a magical guy with wings. Esmerine and Alan have been friends since childhood. Alan would fly to the islands to collect seaweed and teach Esmerine to read and write. Seeing as how books can't survive under water, the other mermaids think of Esmerine's literary pursuits as misguided at best.
As the two get older, Alan gains new responsibilities and no longer can visit the islands. Esmerine can't go to him, and their friendship falters.
Now grown, Esmerine has become a Siren, joining her sister Dosia in protecting their waters from misguided sailors. But Dosia has a fascination with men and transforms herself into a woman. Soon she has given away the belt that ties her to the sea and finds herself tied to a human man.
It seems that all is lost for Dosia, but Esmerine can't believe nothing can be done. She takes it upon herself to search for her sister and transforms into a human as well. Human legs may make her fit in on land, but each step is like a thousand daggers. Esmerine doesn't know how she'll make it to her sister let alone down the street. But at the end of the street is Alan, and with him, comes a new hope for the future.
"Between the Sea and Sky" isn't the deepest book you'll ever read (no pun intended), but that's not its purpose. It's a love story between a mermaid and a winged man with a bit of adventure thrown in for good measure.
Jaclyn has created a world that is both fantastical and attainable. Readers can easily identify with Esmerine, even though she does have a tail half of the time. Esmerine has dreams beyond what is expected or planned for her and her ingenuity and willpower are appealing.
"Between the Sea and Sky" reads like a fairy tale, and it ends like one, too. The plot is perhaps too convenient in places and wrapped up a little too neatly in the end but fans of this sort of tale won't mind. It's a magical and light read that is perfect for an escape from the daily grind.
*Learn more about the story behind "Between the Sea and Sky" in Cracking the Cover's interview with Jaclyn.