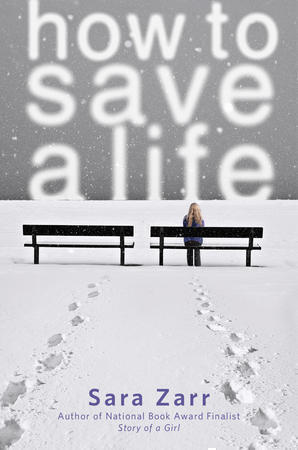 "HOW TO SAVE A LIFE," by Sara Zarr, Little, Brown Books for Young Readers, Oct. 18, 2011, $17.99 (young adult)
"How to Save a Life" is the story of three women at different stages in their lives — Jill, a high school senior who is grieving the loss of her dad; 18-year-old Mandy, who is pregnant and alone in the world; and Robin, Jill's mother, who decides to adopt Mandy's baby. The book opens just before the three women meet each other for the first time.
Jill just wants her life to go back to normal. The problem is, normal no longer exists. With her dad gone, Jill has been increasingly turning inward, isolating herself from everyone she cares about — friends, her boyfriend, even her mother.
And don't even get her started on her mother's wild idea to adopt a child without going through the normal steps. How can her mother move on when Jill still feels devastated?
Mandy never planned on getting pregnant. It just kind of happened. But her baby was created out of love and she's going to make sure it grows up that way, too. Mandy has never felt loved herself, her own mother didn't even want her, so it's clear she needs to take her baby far from her.
When Mandy meets Robin on the Internet, she seems the perfect choice to raise her child. And before long, she's on her way to meet her. But Mandy hasn't told Robin everything. Her secrets are dangerous and could put an end to the whole deal altogether.
Jill and Mandy are polar opposites in temperament and interests, and yet at the heart, they are very similar. It's a realization that comes to the reader as they learn both girls' stories juxtaposed next to each other as dual narratives.
"How to Save a life" is engrossing from beginning to end. There are different parts of each character that readers will probably find a little off-putting, but that's the genius of Sara Zarr's writing. She gives readers whole characters, ones with flaws who make mistakes and have instances of redemption. They are decidedly human and so are their choices.
Readers will find themselves emotionally involved with each personal narrative as well as the overarching story.
Sara has created an emotional and thought-provoking account of loss, love and self-discovery. "How to Save a Life" is a quiet book that throws a big punch, and it's well worth your time.
*Learn more about the story behind "How to Save a Life" in Cracking the Cover's interview with author Sara Zarr.