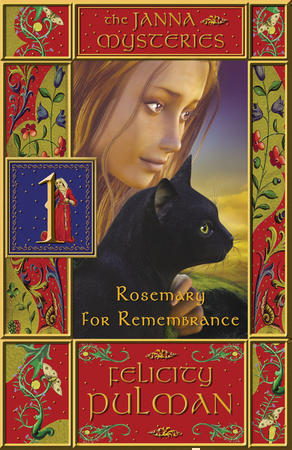 "ROSEMARY FOR REMEMBRANCE," by Felicity Pulman, Random House Australia, May 1, 2011, $12.99 (ages 12 and up)
Both mystery and medieval history buffs will be pleased to discover "Rosemary for Remembrance," the leading book in the six-book "Janna Mysteries" series written by Felicity Pulman.
Janna's story begins with the normal tug and pull between a teenage daughter and her mother. As Janna seeks greater independence and a more adventurous path than her mother has imagined for her, their relationship comes under stress. But this struggle is quickly thrown to the wind when Janna's mother dies unexpectedly.
Adventure has come for Janna, but certainly not in the way she had imagined. As Janna sets out to clear her mother's name of wrongdoing in the eyes of the village, she must also navigate the advances of two possible suitors, and discover her own path for the future.
"Rosemary for Remembrance" has many twists and turns as Janna gains her skills in mystery-solving. At times, Janna's suppositions seem obviously false to the reader, though her growth in understanding does give more meaning to her eventual comprehension of what has actually taken place.
While Janna's inability to reveal the true murderer of her mother to those around her does make for a rather anti-climactic ending, promises that she will reveal the truth to them in later books are somewhat comforting. Also, the additional mystery regarding Janna's parentage gives a forceful reason for the reader to continue reading the series.
This reviewer felt that allusions to "bed-games" throughout the novel — though not graphic — as well as the integral part they played in the main mystery plot, put this book beyond the level of 12-year-old readers. Still, for those older readers looking for an adventurous mystery set in historical times, "Rosemary for Remembrance" offers a good place to start.
***This guest review is by Jamie Wood, a mother of three who enjoys brainwashing her children to read as many books as they can in one day. She does this by sitting on the couch and telling them she can't talk now because she's reading a book. So far all has gone well, and they are happily enjoying reading time together.