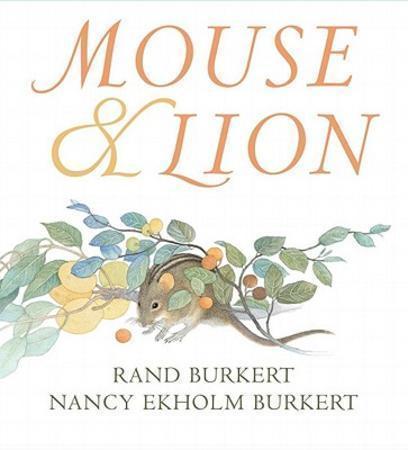 "MOUSE & LION," by Rand Burkert and Nancy Ekholm Burkert, Michael di Capua Books, Oct. 1, 2011, $17.95 (ages 4 and up)
Aesop's fable about a mouse and lion is one of the most beloved and most retold stories, the most recent of note being Jerry Pinkney's "The Lion & the Mouse," which won the Caldecott Medal.
Now, another Caldecott honoree, artist Nancy Ekholm Burkert, has taken on this fable with the help of writer Rand Burkert.
Set on the continent of Africa, in a relatively unexplored area bordered Botswana and Namibia, the story of "Mouse & Lion" unfolds.
One day, as Mouse is hurrying home, he scampers over a boulder that's not really a boulder. Mouse inadvertently wakes up King Lion who promises to eat Mouse in punishment of his blunder. As Lion swings Mouse closer and closer to his jaws, Mouse finds favor with the king and promises loyalty. The Lion laughs at Mouse's bravery and sends him on his way.
A year passes, and Lion has quite forgotten the tiny Mouse and his pledge. But as the Lion stumbles into a trap set by hunters, he suddenly finds himself in need of a small friend. Mouse comes across Lion, who has been swept up in a net, and sets to work with his teeth nibbling through the rope and freeing his friend.
In this version of Aesop's tale, Mouse rather than Lion takes center stage. Mouse's bravery and ingenuity not only save the day; they leave Lion with a new appreciation of small things. It's fun to see Mouse's personality take shape as he talks his way out of being eaten.
The accompanying illustrations are beautiful. Nancy's drawings are so intricate and detailed that one almost feels as if they are seeing Mouse and Lion in real life.
While Pinkney's version of the tale is bold and brilliant in color, the Burkert's version is more muted and has an understated tone. Both books are beautiful and both hold their own, making either, or both, a great addition to your collection.