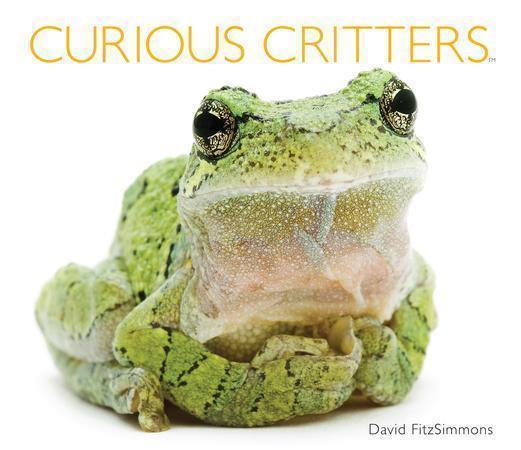 "CURIOUS CRITTERS," by David FitzSimmons, Wild Iris Publishing, Nov. 7, 2011, $19.95 (ages 4 and up)
It is said that a picture is worth a thousand words. Such is the case with David FitzSimmons' "Curious Critters," a photographic collection of everyday animals and insects that will knock your socks off.
The 21 Curious Critters included in this book range from an American bullfrog and southern flying squirrel to a bubble-gum pink bush katydid and a spotted salamander.
Each subject appears against a white backdrop, which helps showcase colors, textures and shapes without any distractions. "Curious Critters" is a visual showcase, but it's also meant to be educational, too. Along with each image is a vignette, told from the critter's perspective.
David, a former high school English teacher, reviewed national science education standards prior to writing these vignettes, which he says address all the National Research Council's life science standards for grades K-4.
A natural history section at the end of the book offers additional information on each of the critters, and a two-page spread shows how the animals relate to each other size wise.
Though the text in "Curious Critters" isn't overly detailed, it's perfect for this setting, and the additional blurbs about each critter toward the end helps to fill any apparent holes earlier on. The photographs are clear and incredibly detailed, making the critters appear as if they're literally sitting across from you.
"Curious Critters" is a conversation starter. Children and adults will look at these images with wonder and giggle over the animals' "thoughts." It's a great way of introducing children to the world around them.