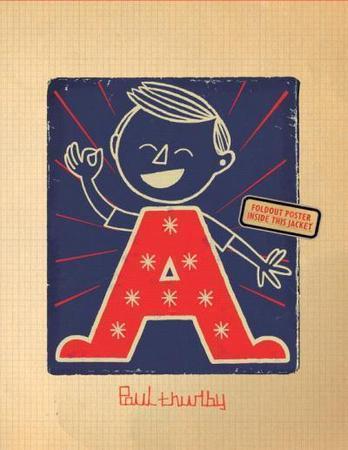 "PAUL THURLBY'S ALPHABET," by Paul Thurlby, Templar Oct. 11, 2011, $16.99 (ages 3 and up)
The alphabet has so been done. Or has it? There are hundreds of alphabet books available, but none of them are quite like "Paul Thurlby's Alphabet."
Thurlby, who is a graphic artist, brings a new look to letters with his bold illustrations. The artist says he's inspired by mid-century design and illustration, and that definitely shows in what he describes as "retro-modern" work.
A really is for Awesome when it comes to this book. The images are fun and colorful and have a feel of age about them.
Children will appreciate Thurlby's humor and parents will love the attention to detail. As a special bonus, the book cover unfolds into a poster featuring all the letters. What a great way to learn the alphabet!