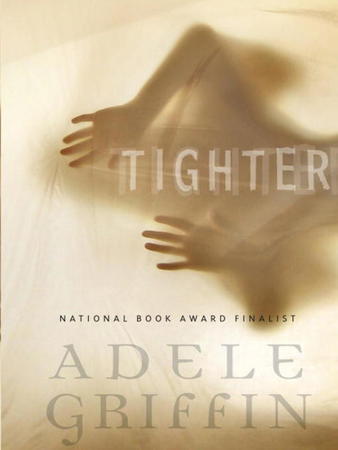 "Tighter," by Adele Griffin, Knopf Books for Young Readers, May 10, 2011, $16.99 (ages 12 and up)
A mystery?  A ghost story?  A romance?  Until you reach the end, "Tighter" will keep you guessing as to what kind of book it really is.
At the start of the novel, Jamie — your average Jersey girl — arrives on the primarily upper-class inhabited New England island of Littly Bly to spend her summer baby-sitting the daughter of an old friend of her mother.  When it quickly becomes apparent that more is going on — and has gone on – with this family than meets the eye, Jamie must work out a dangerous mystery before her own life is sacrificed to the strange forces at work.
While this reviewer normally steers clear of creepy and scary ghost stories, this book never became too overwhelming or disturbing of a read. Instead it kept to a good middle-ground of suspense and mystery.  Additionally, Jamie's struggles — and her constant attempts to overcome them — keep the reader rooting for her. While it soon becomes obvious that Jamie is an unreliable narrator, the reader can't help but hope that she finds success in navigating the many problems this summer has brought to her life.
For those looking for a not-too-scary ghost story, with some mystery to boot — "Tighter" should be an enjoyable experience.  Themes of prescription drug-abuse, suicide, mental illness, and teen/adult relationships through-out make this novel more appropriate for older teens.
 ***This guest review is by Jamie Wood, a mother of three who enjoys brainwashing her children to read as many books as they can in one day. She does this by sitting on the couch and telling them she can't talk now because she's reading a book. So far all has gone well, and they are happily enjoying reading time together.