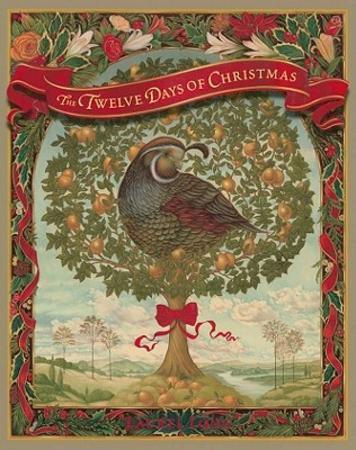 "THE TWELVE DAYS OF CHRISTMAS," by Laurel Long, Dial Children's Books, Oct. 13, 2011, $16.99 (ages 3 and up)
Along with Charles Dickens' "A Christmas Carol," "The Twelve Days of Christmas" is one of the most retold, reimagined holiday tales. The quantity of varying books makes it that much harder to find the truly amazing versions. Among those amazing versions: Laurel Long's newly released interpretation of "The Twelve Days of Christmas."
While the words of the loved song are the same; it's the intricate illustrations that make this book truly stand out. Laurel's tale takes place in a Renaissance countryside, all the settings golden and glowing with a sophisticated charm.
As with the song, each day brings a new gift. And like the well-known verses, previous gifts are repeated in every illustration, making it a refined "Where's Waldo" of sorts that's both engrossing and fun.
Laurel's paintings go beyond mere illustrations, making the book truly special. The interactive elements make it something the entire family can enjoy. (This reviewer watched as two adults spent more than 30 minutes searching for all the players throughout the book.)
This is one of the most beautiful renderings of "The Twelve Days of Christmas" I've come across. Kudos to Laurel for breathing life into a stale Christmas tradition. This stunning book is perfect as a gift and as part of your own collection.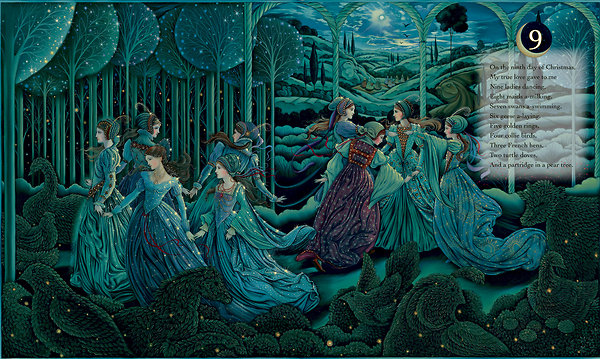 © 2011 – 2017, Cracking the Cover. All rights reserved. Unless otherwise noted, all books — digital and physical — have been provided for free by publishers in exchange for honest and unbiased reviews. All thoughts and opinions are those of the reviewer.