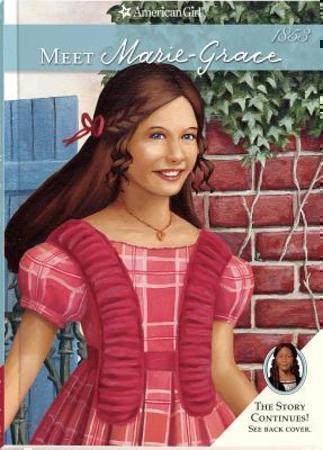 It began with Kirsten, Samantha and Molly, three bright young ladies living in 1854, 1904 and 1944 respectively. They were American Girls from the past brought in the form of books and dolls into homes of the future. Now, some 25 years and seven more historical-fiction characters later, two more American Girls have entered the fold.
Marie-Grace and Cécile come to readers from 1853 New Orleans. They are the first American Girls to be introduced together in one six-book series. (Read a synopsis of each of the six books.) And following suite with two girls, the series has two authors — Sarah Masters Buckey and Denise Lewis Patrick.
Sarah was first introduced to American Girl when her older daughter was in third grade. "She'd pour over the American Girl catalog and point out the dolls she liked and the stories she wanted to read," Sarah told Cracking the Cover. "For Christmas one year, I wrote her a short story about a girl growing up on a farm in the 1800's, and later, I submitted the story to American Girl magazine."
American Girl didn't use that story, but later Sarah was asked to write a short story featuring Samantha. Since then, she's written a story and three mysteries for Samantha, as well as eight other books published by American Girl.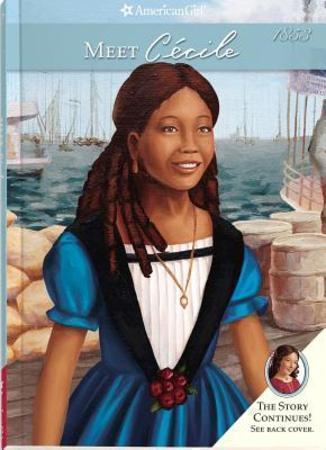 Denise came to American Girl through one of her other historical fiction novels, "The Adventures of Midnight Son." An American Girl editor reached out to her after reading it. "Once I signed an agreement not to 'spill the beans,' she told me about the project," Denise said. "When I heard 'New Orleans,' I was in. As the only female in my household, the idea of being apart of the American Girl world was interesting to me."
The two authors knew from the start that American Girl was, as Denise said, "making a daring move" to introduce two characters — one African-American and one Caucasian — at once with books written by two authors.
The eventual result was two girls who show the power of friendship and community as they reach across the boundaries of race and class to help their families, friends and city during a time of great need. But the authors didn't get there immediately.
In the summer of 2008, a few weeks after Denise signed on, the authors met and discovered quickly that their "creating minds" were alike when it came to the series, Denise said. In just two short days, the authors covered the basics: two girls, two races, one city and one epidemic. They decided what the girls would look like and where in New Orleans they would live. They also tightly plotted the first four books.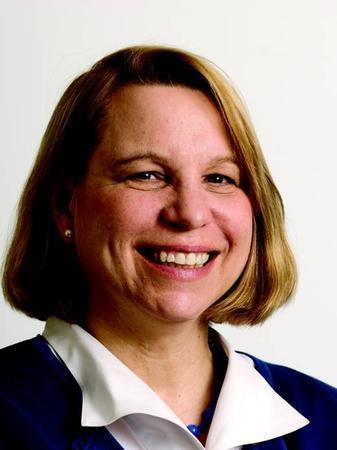 "When we began, we had to plot the story arcs both for our individual characters and for the yellow fever epidemic in New Orleans," Sarah said. "It was a challenge to interweave the stories so that events could be told from both views — without either skipping important information or becoming repetitive."
Neither of the authors had ever written a series with a co-author before, but Sarah says they worked together really well from the beginning. "Over a few days in Wisconsin, we shared our thoughts for the series — bouncing ideas back and forth across the table like ping pong balls," Sara said. "'What if…' 'How about?' 'Maybe we could try…'"
"We were so excited that we picked up on each other's ideas almost in the way musicians 'riff' when they get together," Denise said.
Afterward, the authors each worked in their own homes — Denise in New Jersey and Sarah in New Hampshire. They would email or call each other when it was time to bounce new ideas. They met again at American Girl in 2009 to plot the last two books and finished the books in the fall of 2010.
"As we worked, we got to know each other better — just as our characters got to know each other, too — and we became friends," Sarah said.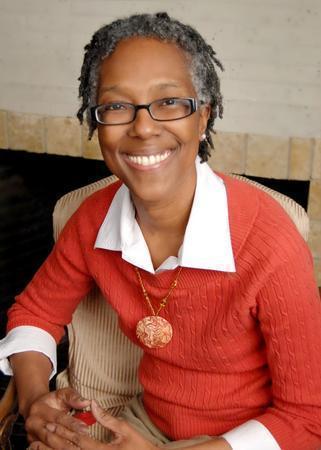 It's a sentiment Denise shares. "I think the highlight of all this has been that Sarah and I have gotten to know each other and become friends, even with our different personalities, just as Cécile and Marie-Grace do," she said.
From the time of their initial meeting until the books were finished, the authors did a lot of research.
Sarah looked at many sources for information about New Orleans and the 1853 yellow fever epidemic — guidebooks, museums, histories and websites, as well as primary sources such as diaries, old medical books and newspapers from New Orleans in 1853. She also made two trips to New Orleans.
Denise began by reading the initial American Girl research on yellow fever and on people of color in New Orleans during the time. She did additional research on the city, its past and its food — anything that came up as she wrote.
Finally, experts in history of the area reviewed the manuscripts and gave helpful advice and information. That information and advice, paired with Marie-Grace and Cécile's personalities, evolved into books Denise and Sarah are immensely proud of.
Historical fiction gives an author and their readers an opportunity to see the world the way it once was, Denise said. "At the same time, historical fiction allows us to make a few 'what ifs' become reality. What if two girls of different races and economic backgrounds managed to find friendship in the midst of a dark time in our country's and their city's histories? What if all the citizens/members of a community commit themselves to helping each other, one family or one child at a time? Presenting these 'what ifs' against the backdrop of history helps readers ask the question: Can we do these things in our real lives now?"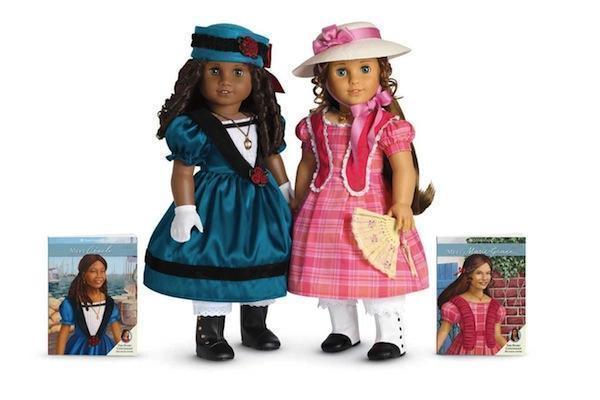 The books, Sarah says, are also fun and exciting adventures. "Reading should be fun! The books also encourage girls to believe in themselves and their own abilities. Both girls and boys are equally valued in the stories — and that's very important. Finally, girls are not treated as 'pre-teens' or 'pre' anything — they are respected as valuable people in their own right."
The appeal of all the American Girl books and characters is "their focus on the inner strength that children have," Denise added. "The characters have some of the same experiences real girls have. They have fun, they have challenges; they start to figure out that they're part of a bigger world. No matter how fast you grow up, real friendship enriches your life in so many ways!"
Now that they're traveling around the country and talking with fans, the authors have become more attuned to the American Girl phenomenon.
Denise only asked a few questions about the previous characters instead of reading all their books. "I would have been quite intimidated if I'd really realized how much love there is out there for the characters," she said.
Sarah said she likes how each of the historical characters is different. "I'm glad that the characters Denise and I created are also distinct individuals with their own backgrounds and personalities — and their own voices, too," she said.
**Sarah and Denise gave incredibly detailed answers to Cracking the Cover's questions. Learn why the authors started writing, the challenges of incorporating French into the series and the authors' reactions to seeing their respective characters in American Doll form for the first time. Read the complete Q&A with Sarah Masters Buckey and Denise Lewis Patrick.
© 2011 – 2017, Cracking the Cover. All rights reserved. Unless otherwise noted, all books — digital and physical — have been provided for free by publishers in exchange for honest and unbiased reviews. All thoughts and opinions are those of the reviewer.