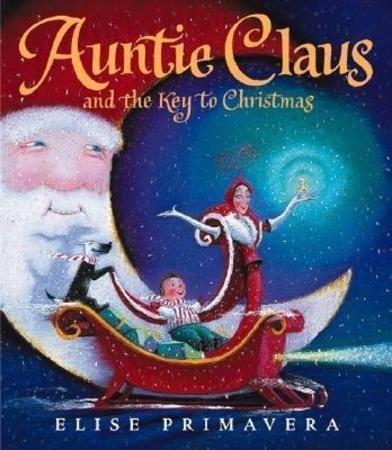 "AUNTIE CLAUS AND THE KEY TO CHRISTMAS," by Elise Primavera, Sept. 27, 2011, Sandpiper, paperback edition $7.99 (ages 4 and up)
Readers who are already fans of the Auntie Claus books will be happy to learn that "Auntie Claus and the Key to Christmas" is now available in paperback. For those of you new to Elise Primavera's books, you're in for a grand adventure.
Christopher Kringle lives in the Bing Cherry Hotel with his parents and his sister, Sophie. Chris has always loved the family business, but lately he's been having some doubts. The week after Halloween, he causes and uproar as he announces to the family that only babies believe in Santa Claus — which just so happens to be the family business.
Chris is immediately summoned to his Auntie Claus' apartment where the Bad-Boys-and-Girls List is explained to him. Chris just can't believe it, so he takes matters into his own hands and sets about getting his name on the list on purpose. Sophie can't stand his behavior and finally lets it slip that their great-aunt, Auntie Claus, is really Santa's sister and that everything she's told him is true. But Chris wants proof. Only when he sees for himself will he believe.
Though a companion book to "Auntie Claus," "Auntie Claus and the Key to Christmas" stands well on its own. This unique story centers less on Santa Claus and more on being good at heart. There's magic and mysticism and jolly laughter thrown in for good measure. The accompanying illustrations are delightfully whimsical. And at $7.99 it's an inexpensive alternative for those looking to bolster their Christmas book collection.
© 2011 – 2017, Cracking the Cover. All rights reserved. Unless otherwise noted, all books — digital and physical — have been provided for free by publishers in exchange for honest and unbiased reviews. All thoughts and opinions are those of the reviewer.