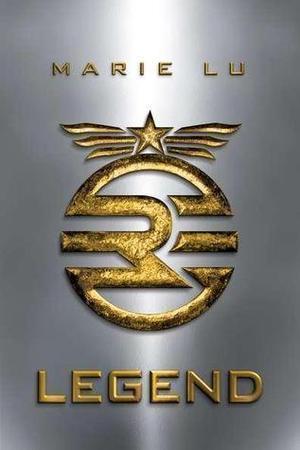 "LEGEND," by Marie Lu, Putnam, Nov. 29, 2011, $17.99 (young adult)
The year is 2130. The place is Los Angeles. The country — the Republic.
What was once the western United States has split off into its own nation, a nation that's always at war.
June is one of the Republic's rising stars. She comes from one of the Republic's wealthiest districts and she's a prodigy, earning the only perfect score on the Trial, which everyone must take at the age of 10. Your score on the Trial determines your place in society, and June is headed for the highest military circles.
Day is also one of the Republic's rising stars, but for an entirely different reason. Day, who was born in the slums and failed the Trial, is the nation's most-wanted criminal. He's 15, homeless and motivated to accomplish his goals.
June and Day live in different worlds and are governed by different rules. There's no reason their paths should ever cross. But when June's brother, Metias, is murdered during one of Day's break-ins, Day leapfrogs to prime suspect and June to head investigator.
June and Day are driven by their families — Day to save his, June to avenge hers. The problem is, there's another force out there, and its motives are anything but pure. The world they thought they knew is about to explode and take them with it.
Perhaps because "Legend" is told from military and renegade perspectives, it has a much grittier feel to it than some of its dystopian counterparts. Author Marie Lu sets the stage well, taking readers into the slums and interrogation rooms and the posh apartments and parties. It feels realistic, as if yes, our country could evolve into this place at some point in the future.
Marie's writing is bold, yet thoughtful. There are no apologies for where she takes readers, just acceptance that this is where her story needs to go. And yet at the same time, her prose is very intimate and at times astonishing as she divulges her characters' true selves.
"Legend" is full of action and suspense, with mystery lurking just on the edge of things. There's a bit of romance thrown in, too, though it's subtler in nature and feels more organic than a plot device.
Because of its alternating narratives (between Day and June) and its less gooey nature, "Legend" will most likely cross the gender barrier, appealing to both guys and girls. The only problem with "Legend" is that readers will have to wait for its follow-up. Once they get a taste, they'll be champing at the bit for more.