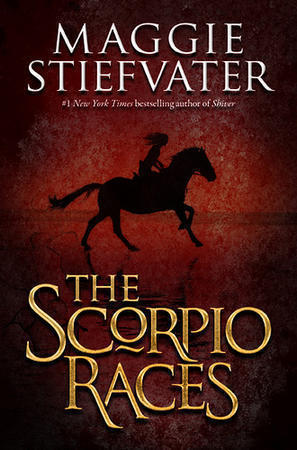 "THE SCORPIO RACES," by Maggie Stiefvater, Scholastic Press, Oct. 18, 2011, $17.99 (ages 14 and up)
"It is the first day of November and so, today, someone will die."
It happens every year on the island of Thisby. During the Scorpio Races when men "tame" the capall uisce. Except you can't really tame a water horse. They belong to the sea, and on land they want blood, meat, and don't care from whence it came. Every year they race and riders die. It's the way of things and it's not been changed for generations.
Sean Kendrick is the returning champion. He knows the capall uisce better than anyone else, and at 19, he's considered an expert. Sean dreams of keeping his own home, his own horse, but he is bound to the stable where he works, unwilling to leave behind Corr, the capall he has a special connection with.
Puck Connolly wants nothing to do with the Scorpio Races. It was the capall who killed her parents. But with rent due and her brother set to leave, it seems she has no choice but to enter the race and win the prize. But entering is a big deal — especially when you're the first girl ever to do so. And nothing in her life has prepared her for what's in store.
"The Scorpio Races" is one of those books that come as a surprise, even when you have some idea of what it's about. Author Maggie Stiefvater introduces readers to a world that is so realistic, so honest, that one can't help but believe these water horses not only exist, but that they thrive.
Maggie's characters have a weight to them, as if they've lived out their lives long before Maggie put pen to paper. Sean appears strong and silent, bold and fearless. But his true self, and his true story are hidden within that silence, and it's only as the story develops that readers gain a clear appreciation for him. Puck is determined and daring. She's set in her ways, yet is willing to look, learn and see when given the opportunity. Her spunk is infectious and it drives the story forward.
There is some violence in "The Scorpio Races" that warrants an ages 14 and up label but that should not scare teens or adults away. The scenes are intense, but not inappropriate or overdone. In fact, without them, "The Scorpio Races" wouldn't have the same pull. It's the sum total of the parts that make this novel whole.
"The Scorpio Races" is beautifully dark in its complexities. Maggie's vivid prose is lyrically intricate, yet her pacing is marvelously sporadic. It's quite simply a book like any other.