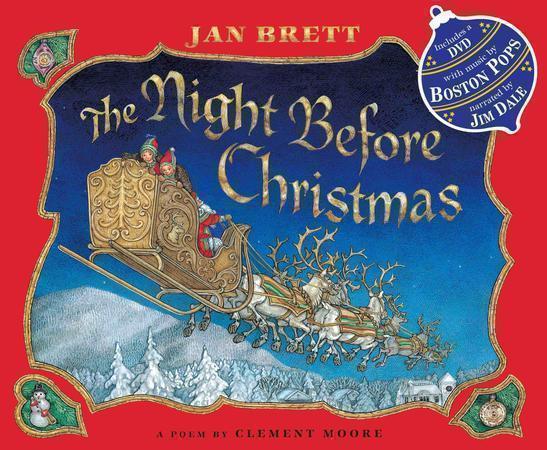 "THE NIGHT BEFORE CHRISTMAS," by Jan Brett, Putnam, Nov. 1, 2011, $20 (ages 3 and up) and "HOME FOR CHRISTMAS," by Jan Brett, Putnam, Nov. 1, 2011, $17.99 (ages 3 and up)
It doesn't seem like Christmas unless there's a new Jan Brett book beneath the tree. And this year is no different, with a new offering and a musically enhanced classic now available.
The author of "The Mitten" and "The Hat" has become a staple of picture books. So it's no surprise that G.P. Putnam's Sons has re-released Jan's "The Night Before Christmas," which was first published in 1998.
Not only is the book as beautiful as ever, this new edition includes a DVD featuring original music by Boston Pops Orchestra conducted by Keith Lockhart. Narrator Jim Dale reads Clement Moore's poem and Jan's artwork, digitally rendered, completes the package. Jan's husband is in the Orchestra and her proceeds will benefit the popular musical group.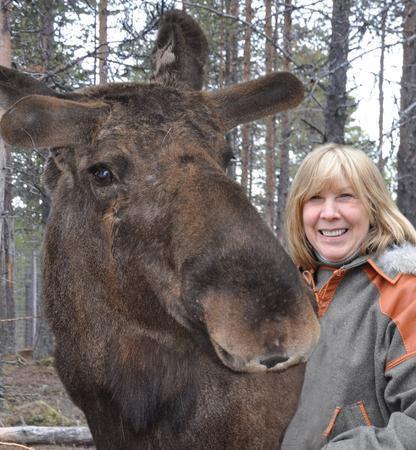 Jan's new book, "Home for Christmas," features some of her favorite characters — trolls. This book is about Rollo, a wild troll who runs away from home because he doesn't want to do his chores.
Rollo's first stop is an owl's nest, where there's no bed to make. But a plethora of owlets make for tight space, and besides, Rollo doesn't know how to fly. Next stop is a mossy cave with Mother Bear and her cubs. There's no wood to cut and living is pretty comfortable until angry bees from a hive attack him.
Rollo then happens on to a gang of playful otters, but after a while the water gets too cold for him to stay. Rollo has fun playing with a lynx — until the lynx starts looking at him like he's dinner.
As the snow falls and gets deeper and deeper, Rollo notices moose tracks and makes a new set of friends. But Mother Moose isn't his Mama and Father Moose isn't his Papa. Rollo even misses Little Sister.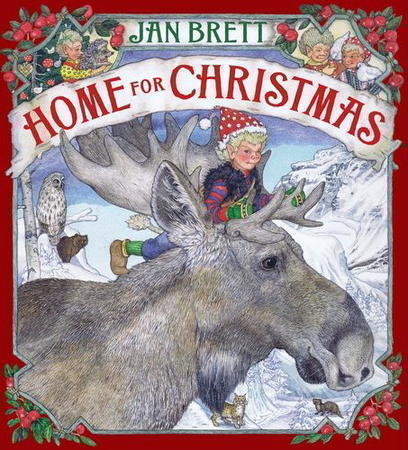 The time has come for Rollo to return home, and his family happily welcomes him back. It's Christmas Eve and everyone lends a hand. Rollo realizes helping with chores isn't so bad after all, not when you're with family.
"Home for Christmas" isn't your typical Christmas book. Christmas itself only comes into play at the end. It's that idea of having Christmas in your heart that rings true with the season. Jan celebrates family and independence all at once.
Children will laugh at Rollo's antics and get lost in Jan's meticulously detailed illustrations. And, as with all Jan's stories, scenes unfold in her signature borders, adding a story within a story feel.
© 2011 – 2017, Cracking the Cover. All rights reserved. Unless otherwise noted, all books — digital and physical — have been provided for free by publishers in exchange for honest and unbiased reviews. All thoughts and opinions are those of the reviewer.