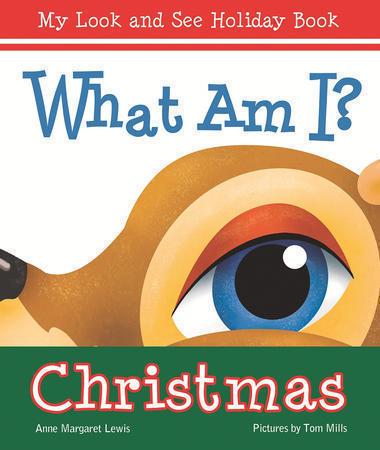 "WHAT AM I? CHRISTMAS," by Anne Margaret Lewis, illustrated by Tom Mills, Albert Whitman & Company, Aug. 1, 2011, $9.99 (ages 2-5)
"I am topped with a golden star, and my needles are green.
What Am I? What Could I be?"
A Look and See Holiday Book, "What Am I? Christmas" is a charming riddle book for small children. Simple rhymes and little previews give children hints as to what's hiding underneath interactive flaps. And bright, colorful illustrations are easily recognizable as symbols of the holidays.
Children over the age of 5 or younger kids with short attention spans may become bored or be tempted to skip ahead. But children in the earlier stages of discovery will enjoy solving puzzles and discovering what hides behind the questions "What am I? What could I be?"
© 2011 – 2017, Cracking the Cover. All rights reserved. Unless otherwise noted, all books — digital and physical — have been provided for free by publishers in exchange for honest and unbiased reviews. All thoughts and opinions are those of the reviewer.