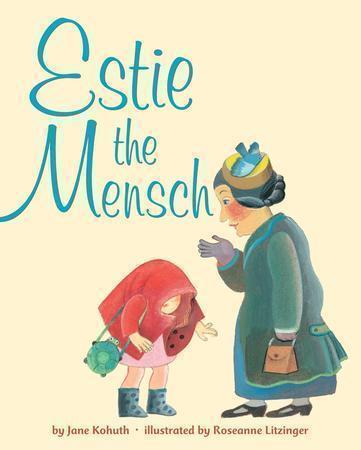 "ESTIE THE MENSCH," by Jane Kohuth, illustrated by Rosanne Litzinger, Random House Books for Young Readers, August 23, 2011, $16.99 (ages 3 and up)
Estie prefers animals to people. Animals make fun noises, explore the world in interesting ways, and do all kinds of wiggling. People insist on talking to you, take fun toys away from you, and expect you to have manners. But when Estie's Grandma introduces her to a new friend, Petie, Estie discovers that people can be fun, too.
Written from a child's point of view, Jane Kohuth's "Estie the Mensch" explores the feelings many small children have about interacting with people in the big, wide world. That is, the fact that it is something they would rather not do. While Estie's particular coping strategy entails pretending to be an animal, children of all types will relate to her desire to fade into the background and not be noticed by all those grown-ups. They may also identify with Estie's frustrations at always being told to "be a mensch" — or a person.
"Estie the Mensch" is a book about growing and changing, but it emphasizes that change is relative and that personality quirks and peculiarities can be part of the solution — instead of just oddities to be overcome. For while Estie's family has constantly tried to help her learn to interact with others, it is finally Estie that is able to make the leap to friendship.  She discovers how wonderful it is to help someone who is feeling sad, and that she is able to do it in her own signature way.
With bold-colored illustrations and unusual scenes on every page, "Estie the Mensch" provides a great vehicle for addressing shyness, friendship, and the possibility everyone has for being the good person we all have inside.
© 2012 – 2017, Cracking the Cover. All rights reserved.