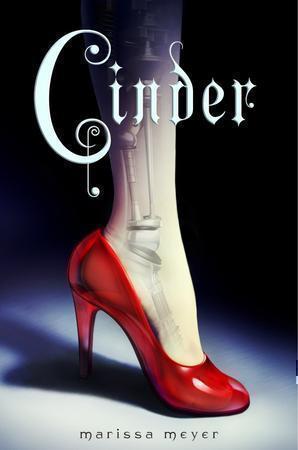 "CINDER," by Marissa Meyer, Feiwel & Friends, Jan. 3, 2012, $17.99 (young adult) also "CINDER," by Marissa Meyer, audiobook by Macmillan Young Listeners
By now you should have heard about Marissa Meyer's "Cinder," which has a solid standing in the race for "IT" book of winter 2012.
"Cinder" is the first book in the four-part Lunar Chronicles. Each subsequent novel introduces a new, strong, young female protagonist inspired by a different fairy tale — Scarlett, based on "Little Red Riding Hood," Cress, based on "Rapunzel," and Winter, based on "Snow White" — who all have their own riveting histories that compel them to join Cinder on her quest.
The first book is a take on the "Cinderella" fairy tale of old, but it's much more than a trendy knock-off.
Cinder is a gifted mechanic, who happens to also be a cyborg — part human, part machine. Cyborgs are considered second-class citizens, not really fit to receive the benefits afforded to full humans. Cinder lives in New Beijing, with her stepmother and two stepsisters, not even remembering what her adoptive stepfather was like.
A gifted mechanic, Cinder is put to work at the weekly market, acting as New Beijing's only full-service mechanic. She has a reputation for impeccable work; too bad her stepmother keeps all the proceeds. Cinder's life is an unchanging cycle of following her family's orders and fixing other people's things. She dreams of the day she will be free, but fears it will never come.
Prince Kai is on the verge of becoming emperor. His father has contracted letumosis, a deadly plague ravaging the population. Kai doesn't want to become emperor, and he certainly doesn't want to marry the queen of Luna, but if he doesn't find a cure and a missing Luna princess, that's exactly what will happen.
Kai's android is key to solving his problems, but she's broken. There's only one person he thinks can fix her — Cinder.
"Cinder" really does live up to its pre-launch hype. I admit some trepidation upon hearing it was a cyborg Cinderella tale. It sounded a bit silly. Wow, was I wrong. Author Marissa Meyer has so cleverly crafted her tale, you forget about the delicate glass slipper from your childhood princess book. It's proof that a gifted writer can make words sing.
And Marissa is a gifted writer. Her prose is clean and thoughtful. There's no rambling thoughts or stray words unless specifically attributed to a character's personality. Her dialogue is flows naturally and her descriptions quickly help readers construct Cinder's world in their minds. My one complaint — I don't want to wait for the next book. I would have been perfectly happy if Marissa had kept going with the story.
What spoke to me the most throughout the book was Marissa's treatment of character interactions. I love Cinder's bantering friendship with the android Iko and her sisterly respect for Peony, who has a loveable flightiness to her. When Cinder interacts with Kai and Dr. Erland we see whole new dimensions.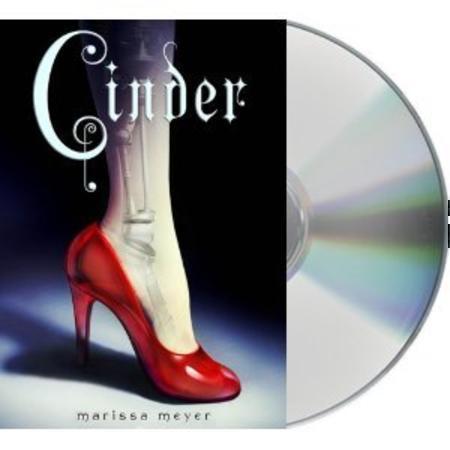 I was one of the lucky reviewers who not only read an advanced copy, but listened to an advanced copy of the "Cinder" audiobook as well. The audiobook is amazing. It's a toss-up as to whether I prefer it to the paper version, and that's saying something.
Read by Rebecca Soler, "Cinder" truly comes to life. Rebecca reads each character with different accents, and she does it so well it's at times hard to tell the same person is reading the entire text. Cinder's spirit really comes alive through Rebecca, and I found myself focusing on different elements throughout the story because of it. It's a long recording — more than eight hours — but totally absorbing and well worth listening to.
**Marissa will be at the King's English Bookshop in Salt Lake City on Wednesday, Jan. 11, at 7 p.m.