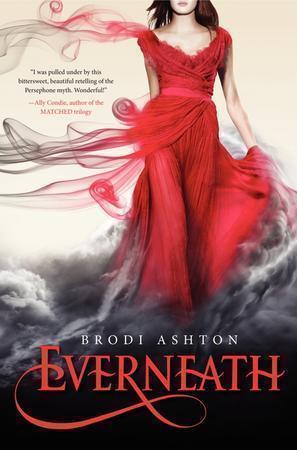 "EVERNEATH," by Brodi Ashton, Balzer + Bray, Jan. 24, 2012, $17.99 (ages 14 and up)
Billed as a paranormal romance, Brodi Ashton's debut novel, "Everneath," is creating quite a buzz. "Everneath" is the first in a trilogy published by Balzer+Bray/HarperCollins. With loose ties to the Persephone myth, it has mythical hints and nods throughout, but at the heart, it's a romance, and that's what's going to have readers coming back.
"Everneath" follows Nikki Beckett, a teenager who was sucked into an underworld known as the Everneath, where immortals Feed on the emotions of despairing humans. Nikki gets the chance to her old life for six months, after that, she'll have to return to the underworld forever. But saying goodbye is more complicated than Nikki ever could imagine.
For those who may be worried that "Everneath" is the same as everything else out there, never fear. "Everneath" stands apart. What makes it stand out are the romance elements. Brodi uses the paranormal/mythical elements more as a starting point and a framework for the ensuing love story.
As a reader, you feel Nikki's loss and her hope for redemption with her loved ones. Her depression is murky and encompassing, just like the darkness that surrounds her in the Everneath. But it's not all gloom, Nikki's other emotions are just as strong as she re-enters the world she left behind. The reactions of other characters also feel honest and well thought out.
To some, Nikki may feel dull, an unlikely character to become the center of a love triangle. But in many ways that's the point — anyone can be loved, anyone can become interesting to someone else. Nikki's choice to leave her family behind is an unlikable trait, but there's something about her willingness to face the consequences that makes her interesting and appealing character.
Brodi has done well with her debut novel. Her prose is tight and her storyline is organized and clean. I look forward to seeing her work evolve from here.