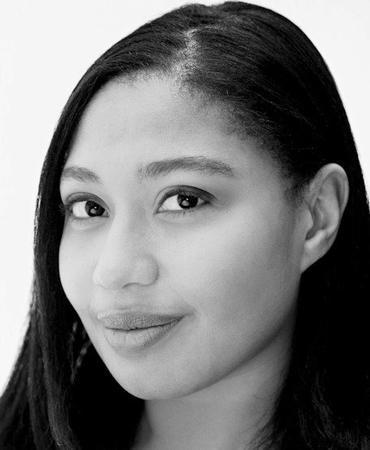 "Book of Wonders" author Jasmine Richards gets to read books all day. In addition to a burgeoning writing career, she's also a senior commissioning editor for children's fiction at Oxford University Press. It's a great job, but that also means her own writing is reserved for evenings and weekends.
When she is writing, Jasmine doesn't have rituals, but she does have favorite places to write. "I live in Oxfordshire, in the U.K., and so I'm very lucky to be surrounded by the many amazing libraries that belong to Oxford University," Jasmine told Cracking the Cover.
"My favorite of them all is the Radcliffe Camera, which is right in the center of Oxford. I go there because it reminds me of when I was a student — this is the place where I'd go to write essays about Dickens, Austen and Beowulf."
It's possible to order any book that has ever been published in the U.K. at this library, Jasmine said. "These books are kept beneath the streets of Oxford. It always makes me smile when I think that the streets are literally paved with books!"
Most importantly, Jasmine says, Lyra talks about the Radcliffe Camera in "The Golden Compass" by Phillip Pullman. "This is one of my favorite books and so I always feel extra inspired when I work here!"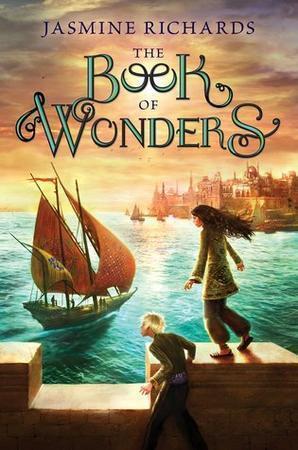 Jasmine's debut novel, "The Book of Wonders," is a middle-reader adventure/fantasy that draws on the tales of "1001 Nights" also known to "Arabian Nights." Jasmine read these stories as a young reader, and at age 9 the seed was planted for what would become "The Book of Wonders."
"Arabian Nights" begins with a young woman named Scheherazade who tells tales to a cold-hearted sultan for 1001 nights in order to escape execution. Scheherazade's stories soften the sultan's heart, and they end up happily ever after.
"I loved that Scheherazade was such a good storyteller and that she always made sure that she was at the most exciting bit of the story when the sun rose so that she would get to live for another day," Jasmine said. "However, the 9-year-old me was enraged by the idea that the sultan got a happy ending after killing lots of innocent young women! Even back then I wanted to create a new story — one where the sultan was challenged and maybe even defeated."
"Arabian Nights" is a treasure chest of great characters and creatures, Jasmine says. It provided her a jumping off place to create her own world of adventure — adventure she experienced first-hand.
"I think it is important to try and experience some of the physical challenges you put your characters through," she said. "So I tried practicing jumping from rampart to rampart in Morocco above a raging sea, but I got scared so I had to come down again immediately! My boyfriend did it for me instead and I then got him to describe how it felt."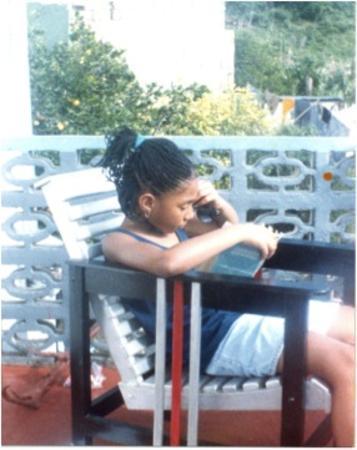 She did better when visiting Thailand on holiday. There, she handled a pretty big snake. "That experience was invaluable as I came to understand a bit more about the texture and movement of snakes," which play a large roll in her book.
Magic also plays a role in "The Book of Wonders," but ingenuity and inner strength have an even stronger presence. "I loved Harry Potter but I really wanted to write about a character that didn't have magic but rather had to rely on wits and pluckiness to get through difficult times," Jasmine said. "I also wanted to examine how you would feel if you found out that your best friend was a sorcerer and you were still just you!"
Jasmine says she's still evolving as a writer. The editing process has made her strongly aware of the things she does well and some of the things she needs to work on. "I think writing, like most things, needs to be worked at if you are going to excel, and I hope that over my career as a writer I will continue to improve."
When she was younger, Jasmine always had her nose in a book or a pen in her hand. "Books made me the person I am today and inspired me to write," she said. "I love the idea that with 'The Book of Wonders' I might have written a story that one day could inspire someone else to write."
And it might not just be "The Book of Wonders" that inspires someone else. Jasmine is hard at work on a follow-up to her novel provisionally called "The Spell Scrolls." Jasmine says she's having a blast writing it, and perhaps that's because she's writing about what she likes — magic, friendship and adventure.
When asked why she writes for young readers, Jasmine offered this answer from Nobel Prize-winning author Isaac Bashevis Singer's "Why I Write for Children."


There are five hundred reasons why I began to write for children, but to save time I will mention only ten of them.

Number 1. Children read books, not reviews. They don't give a hoot about the critics.
Number 2. Children don't read to find their identity.
Number 3. They don't read to free themselves of guilt, to quench their thirst for rebellion, or to get rid of alienation.
Number 4. They have no use for psychology.
Number 5. They detest sociology.
Number 6. They don't try to understand Kafka or Finnegan's Wake.
Number 7. They still believe in God, the family, angels, devils, witches, goblins, logic, clarity, punctuation, and other such obsolete stuff.
Number 8. They love interesting stories, not commentaries, guides, or footnotes.
Number 9. When a book is boring, they yawn openly, without any shame or fear of authority.
Number 10. They don't expect their beloved writer to redeem humanity. Young as they are, they know that is not in his power. Only the adults have such childish illusions.
**Jasmine took a lot of time to answer Cracking the Cover's questions. Read a full transcript of her interview. Read Cracking the Cover's review of "The Book of Wonders."